Internationally recognised artists to make a splash at CBD stations
Metro Tunnel | 21st September, 2022
Major public works by world-class artists will feature at the Metro Tunnel's two new underground CBD stations, boosting Melbourne's reputation as the nation's cultural capital.
Danie Mellor (State Library Station) and Rafael Lozano-Hemmer (Town Hall Station) are among six internationally recognised artists selected to create large-scale permanent artworks at the Metro Tunnel's new stations.
The artists were chosen following a rigorous process by an expert advisory panel, including leading figures from Victoria's creative industries.
Mellor's work is held in regional, state and national collections, including the Museum of Contemporary Art and National Gallery of Australia, and international museums, including the National Gallery of Canada, The British Museum, and National Museums Scotland.
His work examines where the present meets the past, the landscape and relationships between First Nations and non-Indigenous cultures.
Lozano-Hemmer is a Mexican Canadian artist whose work is known for fusing architecture, technology and public participation.
His work is also displayed by institutions around the world, including Mona in Hobart and the National Gallery of Victoria.
Other Metro Tunnel artists include Raafat Ishak (Anzac Station), Patricia Piccinini (Parkville Station) and Abdul Abdullah (Arden Station).
They will join Maree Clarke, a Yorta Yorta/Wamba Wamba/Mutti Mutti/Boonwurrung artist who will create a work bringing together all five new underground stations.
The stations' artworks and architectural design features will become new landmarks in the cultural fabric of the city, giving Melburnians and visitors the opportunity to experience world-class art and design every day.
The artworks remain under development in a process involving the artists, station architects and engineers, and will be revealed before the opening of the Metro Tunnel in 2025 – a year ahead of schedule.
Meanwhile, work is progressing well at the two CBD stations.
Two 50m-high cranes on 20m-high gantries have been installed over Swanston St to dismantle the City Square acoustic shed, which will be gone for good by the end of the year after covering the Town Hall Station construction site for more than three years.
At State Library Station, steel reinforcement work and concrete pours are continuing on the passenger underpass that will connect the new station to Melbourne Central Station, allowing for a seamless interchange between Metro Tunnel and City Loop services.
The Metro Tunnel is on track to open to passengers in 2025, a year ahead of schedule. It will create capacity for half a million extra passengers every week on Melbourne's train network. •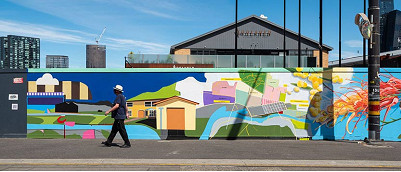 November 21st, 2023 - Adrian Doyle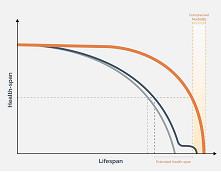 November 21st, 2023 - Susan Saunders

Subscribe
to
all
the
news
Like us on Facebook
Download the Latest Edition