Jade Imagine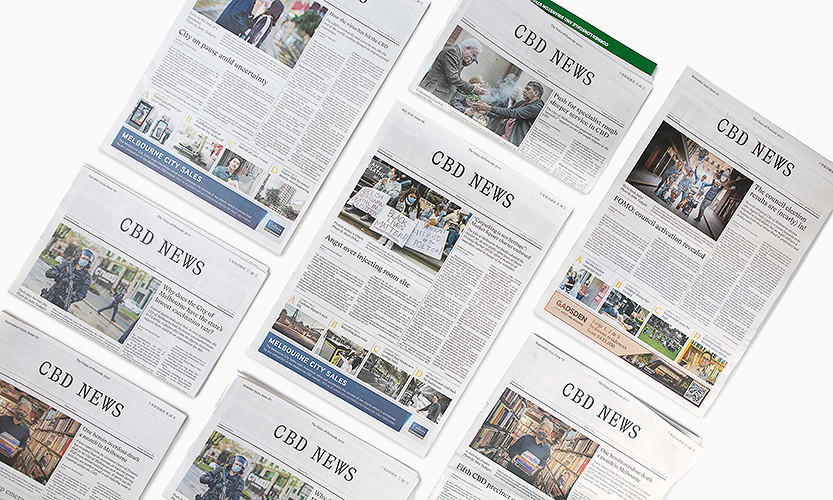 Chris Mineral | 23rd November, 2022
Four days after this year's Melbourne Cup, while Alligator Blood from Tulloch Lodge was scorching around Flemington Racecourse winning the Group 1 Champions Mile, Melbourne band Jade Imagine were themselves putting on an incredible performance in the CBD.
Playing an intimate in-store show at Rocksteady Records, level one, Mitchell House (corner Lonsdale and Elizabeth streets). Jade Imagine's third song played, Cold Memory – the title track to their new album on Milk! Records – was sublime, dreamy with a muscular, propulsive bass line. It's a banger.
The News from debut album Big Love is very Divinyls, crunching guitars and vocals with attitude. Guitarist and sonic keyboard explorer Tim is superb, very Phil Manzanera of Roxy Music with plenty of bite in the playing. The lead singer, Jade, is a stirring combo of Chrissy Amphlett and Harriet Wheeler.
Instinct That I Know is superb summer haze pop, getting plenty of airplay from 3RRR, 3PBS, RTR Perth, Edge FM Hobart, 4ZZZ Brisbane, 2SER, you name it. They concluded their set with the very true and timeless tune I Guess We'll Just Wait, a soulful song reminiscent of Eric Clapton. It's a through the looking glass moment. The Rocksteady Records show was a tremendous triumph for the band.
Alan McGee's Creation Records was the label UK band Ride released their pivotal Nowhere album under. Ride are influential shoegazing indie rock pioneers and are a huge favourite of Melbourne musicians.
Thirty years ago, when Ride played The Palace at St Kilda on a Sunday night in winter, promoting their ground-breaking Nowhere album, they placed on the table a brilliant ace by starting their show with an instrumental version of Leave Them All Behind that would appear a year later on their looser, more rock and roll, psychedelic tinged album Going Blank Again.
People had never heard the track. Astounding.
Ride play their Nowhere 30th Anniversary Tour on November 30 at Forum Melbourne. Ride are epic!
3CR radio announcer Dr Gonzo has a brilliant podcast that has Jack Howard (trumpet player from Hunters and Collectors) discussing his new album, Lightheavyweight 2. The podcast can be found on Dr Gonzo's "And This One's Introduced By ..." 3CR radio show. Jack Howard just recently toured Australia with Hunters and Collectors, and he has returned to Melbourne to continue recording material for Lightheavyweight 2. The new song, We're So International that Howard recorded in Europe featuring Fiona Leonard on vocals is available on Howard's Bandcamp page. It is a further exploration on the vibe of Grey St, with a dash of Kraftwerk electronica.
The Australian Art Orchestra (AAO), founded by legendary Melbourne muso Paul Grabowsky almost 30 years ago, has appointed Aaron Choulai as its new artistic director. AAO encourages musical artists in driving innovative musical improvisation that remains relevant to their inspirational sources. Choulai returns to Melbourne after many years performing in Japan. He begins his AAO journey in January 2023.
Winter Sun are a magnificent guitar driven melodic rock band that is reminiscent of the guitar interplay between Marty Willson-Piper and Peter Koppes of The Church circa Gold Afternoon Fix album. Genuine rifferama. Winter Sun have a new album entitled Not Yours. The cover photo/artwork by Barry C Douglas is sensational. Stylish and molto glam.
Winter Sun recently played a set of shows in Victoria supporting the great These Immortal Souls. The title track to the Not Yours album is also the closing track, and it is a ripper, with soaring passionate vocals on a gorgeous template of stylish rock and roll.
The film clip to Not Yours is intriguing, as it comprises edited highlights/lowlights of the 1965 Roman Polanski British film Repulsion, starring Catherine Deneuve. Winter Sun are Laura Trapnell, Angela Howard, Peter Cave and Rob Wellington. Sound engineer extraordinaire Loki Lockwood did the fantastic sonic mastering at Sleepy Hollow Studios, giving Winter Sun a smooth sonic sheen.
Winter Sun, a brilliant gem of a band. •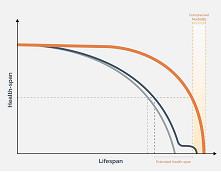 November 21st, 2023 - Susan Saunders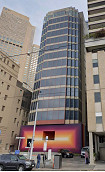 November 21st, 2023 - Barbara Francis & Rus Littleson

Subscribe
to
all
the
news
Like us on Facebook
Download the Latest Edition