Jen Cloher
Chris Mineral | 30th March, 2023
At a recent poetry reading at Milk! Records HQ, Jen Cloher read out poems from her recent book of poems entitled IHU. This book of intimate poems regarding familial relationships is a fine companion work of art to Cloher's brilliant fifth album Ko Au Te Awa Te Awa Ko Au, I Am The River The River Is Me.
The whole album, recorded in New Zealand and Australia, was produced by musicians Tom Healy, Anika Ostendorf, Jen Sholakis and Jen Cloher.
The artwork for I Am The River The River Is Me features great photography by Hera Tatuku-Orme of Jen Cloher alive and brilliant in Te Touwai River, Matangirau Northland, Aotearoa – her ancestral river.
One highlight of the album is Protest Song, a really cool song about the history, meaning and effectiveness of protest songs.
Jen Cloher performed a solo acoustic in-store show at Rocksteady Records, Mitchell House (corner Lonsdale and Elizabeth streets, CBD – Wurundjeri Country.)
It was a great show, launching the new album, her fifth, with a bit of interesting storytelling and fantastic music.
She closed the set with her classic, sublime song, Sensory Memory.
Listening to the album, one standout moment is the cello playing on the second track by Ruby Solly.
The video to My Witch is sizzling hot, like an updated version in the 20s of Olivia Newton-John's Let's Get Physical. It features a cavalcade of musos, some filmed working out in a gym, or relaxing in a hot tub. Mo'Ju and GMaq from Camp Cope make appearances. It is a phenomenal video to a cool song.
Critics are raving about Cloher's fifth album – it's been named album of the week by Triple R, PBS Melbourne, RTRFM Perth SYNFM and 2SER with Stuart Coupe in Sydney. More than 24 musicians and engineers worked with Jen Cloher on this album, from New Zealand and Australia, a true labour of love on both sides of the ditch.
I Am The River The River Is Me is available on vinyl at all the better record stores in Melbourne.
Dark, visionary, hard psychedelic rock band The Neptune Power Federation (NPF) played two amazing shows in the heart of the CBD of Melbourne at Cherry Bar and the Last Chance Rock And Roll Bar during the first weekend of March.
NPF is a fantastic, sci-fi influenced, deep mystical experience. Lead singer Imperial Priestess Loz Sutch has surrounded herself with a clutch of seasoned, battle-hardened touring musicians from various genres such as stoner rock, heavy rock, punk and metal. They believe in her interstellar gamma-ray visions. This band is something to behold.
NPF do a stonking, awesome, fabulous version of Queen's Tie Your Mother Down. It's such a great song. Guitarists Mike and Troy appreciate Queen, Kyuss, The Stooges, Iron Maiden, Aerosmith and Syd Barrett's Pink Floyd. NPF's Emmaline has a real Patti Smith vibe – rich, soaring powerful vocal delivery.
NPF have the bass player from Frenzal Rhomb in their corner, so that section is deep and heavy.
NPF are recording their new album, the whips are cracking, and the material is getting into shape.
Post-COVID, NPF are tidying up their musical vaults and are planning to release after the new album, a rare as hens' teeth special edition vinyl of B-sides and rarities for their devoted fans.
NPF have released a whole bunch of awesome 7" singles, and the latest brand new single out on Tuff Cuff records has a dash of molto glam, referencing 1985, and it's called We're Gonna Die. Is NPF paying homage to Gary Numan's hit single I Die You Die from the Telekon album? Perhaps, perhaps.
Guitarists Mike and Troy sound like they're enjoying channeling Thin Lizzy's Scott Goreham. It's a brilliant song.
NPF are a phenomenal live band, and their recordings live up to their live shows. Check em out.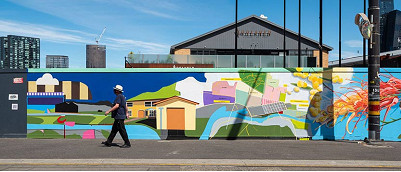 November 21st, 2023 - Adrian Doyle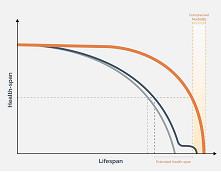 November 21st, 2023 - Susan Saunders

Subscribe
to
all
the
news
Like us on Facebook
Download the Latest Edition