& Juliet: The greatest young love tale gets its second chance
Kaylah Joelle Baker | 22nd February, 2023
Shakespeare's greatest tragic love story is back centre stage thanks to award-winning anthemic pop musical & Juliet, and Australian beloved theatre legend Rob Mills has confirmed it is the "best thing [he's] been in since Wicked".
Coming to the Regent Theatre from February 26, & Juliet rewrites history and begins moments before the classic tale ends, with Juliet choosing life instead of death.
"Within the confines of this play, Shakespeare is essentially finishing off writing Romeo and Juliet and it's about him trying to find an ending to the play," Mr Mills, who plays the renowned playwright, told CBD News.
"His wife Anne Hathaway, played by the incredible Amy Lehpamer, doesn't like the original ending, and so that's how the show begins, and so we find out what happens to Juliet and what the best path forward is."
Written by Emmy Award-winning Schitt's Creek author David West Read with music from legendary songwriter and producer Max Martin, & Juliet is sure to deliver more than what first meets the eye.
"It [& Juliet] is so clever, funny, and so full of heart and love," Mr Mills said.
The attention to detail is so incredible, I think people will be blown away by the creativity of it all. When a musical gets all the elements right, from the songs to the script, the set design and the choreography, and then you add in an extremely talented, wonderful, and diverse cast of all ages and backgrounds, it's a real dream come true.
While an upbeat performance with pop music tunes that will have audience members itching to stand up and dance, the songs within & Juliet have been woven into the play in a way that makes them an asset to the storyline.
As a production with a strong message that speaks into second chances and the effort involved in making love work, Mr Mills said he was really excited for the conversations people would have as they exited the theatre.
"I have always found Romeo and Juliet to be the greatest lust story of all time [rather than love story] as Shakespeare takes on how young love is irrational and it's not mature and it does jumps to conclusions and rushes things, whereas & Juliet really brings that story to the a modern age and digs deeper into relationships and why they work and how hard it is to make love work," he said.
"Sometimes it takes offering a second chance to make love work, and sometimes it's about the extra work you have to put in. You have to keep falling in love over and over again to maintain relationships."
Equipped with a stellar cast of Lorinda May Merrypor as the strong female lead of Juliet, and performers Blake Appelqvist, Casey Donovan, and Hayden Tee among others, the Australian season is out to prove exactly why & Juliet is a Broadway and West End smash hit.
But it's Australia's own spin on the classic that producer Michael Cassel is most excited for.
"In the iconic words of Max Martin and Jessie J, this cast really 'takes me down, like I'm a domino'," he said. "Australia deserves a show with this much joy, and a cast that can knock it out of the theatre every single night and that is exactly what they will deliver."
& Juliet first premiered on London's West End in 2019, followed by New York's Broadway in November 2022, making Melbourne the third city in the world to host the critically acclaimed production. •
To purchase tickets before the show wraps up on April 9, visit: andjuliet.com.au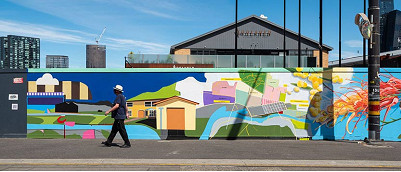 November 21st, 2023 - Adrian Doyle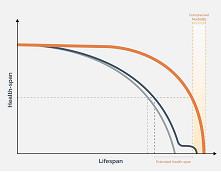 November 21st, 2023 - Susan Saunders

Subscribe
to
all
the
news
Like us on Facebook
Download the Latest Edition