King St development keeps pub, upgrades "hidden square"
David Schout | 24th February, 2022
A new 23-level office development on King St will keep and upgrade an existing pub and upgrade a "hidden" pocket park in a small CBD laneway, as part of the works.
Plans for the $95 million development on the corner of King and Little Bourke streets were commended by heritage activists and praised by the City of Melbourne, as planning chair Nicholas Reece said the proposal delivered the "exact opposite" of the "dreaded glass curtain" seen in other parts of the Hoddle Grid.
Councillors gave the green light to developer Argo's plans for the site between 204 and 232 King St in February, having previously approved a similar (albeit "inferior", according to councillors) proposal back in July 2020.
After securing approval in 2020, Argo then purchased the adjacent property at 232 King St and enlarged the mixed-use development, which was put to and endorsed by the council.
Importantly, plans include the retention of the existing pub (Hotel Animal) at 204 King St, once home to the 1860s-built Great Western Hotel.
The pub, which does not currently benefit from heritage protection, will receive a new kitchen during works.
"It is commendable that the developers are retaining and partially restoring facades that haven't yet been heritage-listed," Melbourne Heritage Action president Tristan Davies said in a submission to the council.
It is also great to see the pub will actually retain its function as a pub post-development, something sadly lacking in many recent pub redevelopments in the CBD.
Of similar importance for CBD residents, the development includes plans to upgrade the "pocket park" on Brown Alley, with design changes to ensure the character of the laneway (including the use of recycled brick) is retained.
James Pearce, director at the project's architects Fender Katsalidis, said the alley would undergo a "wonderful transformation" from largely being a service lane at present, into an "activated people place".
The small square would be "refreshed" according to Mr Pearce, and Cr Reece forecast it could increase in popularity as a result.
"It is in many respects a hidden square of Melbourne, and I do think that as a result of this development, that square is going to become one of the most popular in Melbourne," he said.
"And it will become a very popular gathering place for office workers at lunchtime and for all people of Melbourne at other times of the day. I can see and hope of a time when that little square will become a place that is featured in advertisements about Melbourne and showcases those little secret corners of our city which we love so much."
Overall, the Deputy Lord Mayor commended the positive collaboration between council officers, developer and architect.
"It's an absolutely outstanding building and it's going to be a development for which Melbourne can be proud," the Deputy Lord Mayor said.
"The new design delivers a building that has substantially less bulk to it. The use of very clever, deep recesses really breaks up the design. Also, I think we have a very significantly improved frontage along King St, a facade which is very much broken up and very interesting on the eye. It is a very big building, but we have managed to, through clever design, avoid the dreaded, monotonous glass curtain. This is in many ways the exact opposite of that, with lots of detailed design features that make it very visually interesting and appealing."
Construction was expected to begin this year, and the development was due for completion by 2024.
A planning quirk has meant that while the City of Melbourne was responsible for signing off initial plans in 2020, the new proposal now exceeded 25,000 sqm in total floor area (the cut-off for whether developments are decided on by the council) and it was now in the hands of the state government.
The council's tick of approval, however, is important when Planning Minister Richard Wynne makes a final decision on the proposal •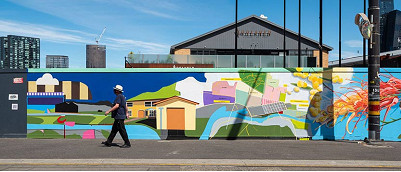 November 21st, 2023 - Adrian Doyle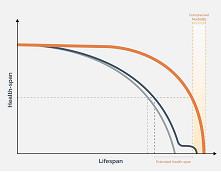 November 21st, 2023 - Susan Saunders

Subscribe
to
all
the
news
Like us on Facebook
Download the Latest Edition