Koorie Heritage Trust ends the year on a celebratory high 
Kaylah Joelle Baker | 23rd November, 2022
To celebrate the start of the festive season, the Koorie Heritage Trust (KHT) is busily preparing for its annual family friendly Koorie Krismas, but not before it also celebrates 10 years of the Koorie Art Show.
While a busy way to round off the year, both events are a chance for KHT to not only showcase the amazing artistic works of the Victorian First Nations community, but to also celebrate the holiday season with the broader community.
The Koorie Art Show and the Koorie Art Show Young Mob, which has been added on for the past five years, will have their community launch day on Saturday, December 3 with the award winners announced that same day.
Describing the art show as a "fantastic legacy", KHT chief executive officer Tom Mosby said they really wanted to make the launch day "a special day" given they weren't only celebrating an important year, but it was the show's first time back on-site since pre-pandemic.
"We have presented well over 1000 artworks from more than 350 artists here in Victoria, and had about $160,000 worth of prizes awarded over the ten years, so celebrating 10 years is a great thing for us," Mr Mosby said.
This year, more than 100 artists will have their work and stories shared in the Koorie Art Show, with presentations ranging from works on paper, photography, sculpture, multimedia, to fibre art, and 49 of the artists are first-time entrants.
Opening up the entries to first-timers is of particular importance to KHT, as it strives to make it the type of show that is inclusive to all First Nations artists.
"The Koorie Art Show is the only award show of its kind specifically for the Victoria First Nations community, including the Koorie community, and all Aboriginal Torres Strait Islander artists who have lived in Victoria," Mr Mosby said.
"It is all inclusive and for all artists, whether you are an established artist, an emerging artist, or just a Saturday painter who works out in your back shed."
Included within this year's awards is the $3000 Josh Muir Digital Art Award.
For KHT it is an award that takes the time to honour and remember young Ballarat artist Josh Muir who sadly passed away earlier this year.
Describing Josh as a "rising star, not just in the First Nations Indigenous industry, but also generally, Mr Mosby said the award was about acknowledging Josh as a "great young artist and role model for new artists".
Josh was always a strong supporter of KHT, and even entered into the very first show that was held in 2013.
He then continued on to participate in the show up until 2018, winning a number of prizes along the way for his curiosity and well-known digital works.
All entries for the Koorie Art Show will also be eligible for the following awards:
$10,000 Creative Victoria Award for Excellence in Any Media
$5000 Metro Tunnel Creative Program 2D Award
$5000 City of Melbourne Aboriginal Melbourne Award
$5000 Lendlease Reconciliation Award
$5000 Viva Energy Australia 3D Award
$5000 RMIT University Emerging Artist Award
2 x $500 KHT's Encouragement Awards
$1000 KHT's People's Choice Award
As well as attending the launch day to hear the winners announced, attendees also have the opportunity to purchase their favourite works, although they will have to remain displayed until the show wraps up on February 19.
In addition to the excitement of preparing for the Koorie Art Show and the Koorie Art Show Young Mob, KHT is also looking forward to being able to celebrate "the start of the holiday season, but in a very special First Nations way".
"We have put on Koorie Krismas here at Federation Square ever since we moved to the square back in 2015, [and] it's for our community and the broader community as well, to get together and celebrate, and explore all aspects of Koorie culture," Mr Mosby said.
"We will have music, market stalls with gifts and crafts that people can buy for Christmas presents, and also creative workshops with First Nation creative artists, designers and craftspeople, and people can come along and make things to give away as Christmas gifts."
Also making a special appearance on the day, as has been done every year, is Koorie Klaus, who has continued to prove a hit with the young kids.
Koorie Krismas will be held on Saturday, December 10 from 10am until 3pm at Federation Square outside KHT, with performers on the main stage.
While anyone and everyone is welcomed to attend the Koorie Krismas extravaganza, KHT is asking for people to RSVP for the Koorie Art Show for catering purposes. •
Photo: Liam Neal. NearFarProduction.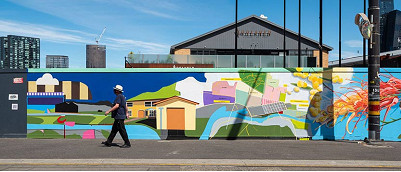 November 21st, 2023 - Adrian Doyle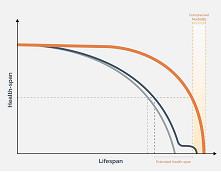 November 21st, 2023 - Susan Saunders

Subscribe
to
all
the
news
Like us on Facebook
Download the Latest Edition