Labor look to address decade slide as Greens favoured to win Melbourne again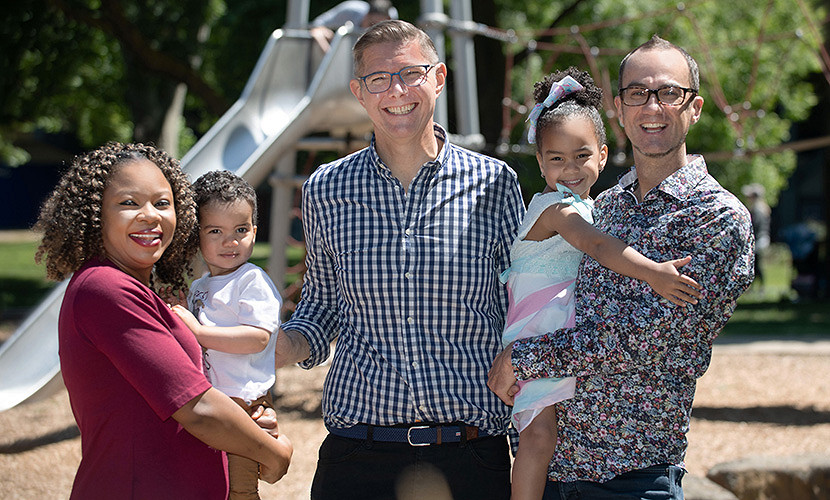 David Schout | 27th April, 2022
Ahead of the federal election on May 21, CBD News looks at the seat of Melbourne and whether Labor candidate Keir Paterson can halt the party's huge slide in first-preference votes since 2010.
Greens leader Adam Bandt goes into the 2022 Federal Election as red-hot favourite to win the seat of Melbourne for a fifth straight time.
The division of Melbourne, which covers the CBD and suburbs immediately north of the Yarra River to both the east and west, has been dominated by the Greens since 2010 and remains the party's only lower house seat in Canberra.
Held by Labor from 1904 to 2010, the party has since suffered a huge loss in first-preference votes since Bandt's breakthrough victory 12 years ago.
That year, the percentage of first-preference votes dropped from 49.5 (in 2007) to 38.1.
It has continued to slide since, to a record low 19.7 per cent in the last election in 2019.
The candidate tasked with halting this slide and deliver what would be a huge underdog victory for Labor is Kensington resident Keir Paterson.
After winning preselection in August 2021, Mr Paterson has been campaigning since September and said voters had one thing on their mind.
"There's a real mood for change," he told CBD News.
"The number of people that we speak to that say 'we just need to get rid of this government' — that is the number one, two and three priority for most of the people I speak to in the electorate."
Born in Carlton and having owned his first home in North Melbourne, Mr Paterson said he had "lived on and off in the electorate my whole life."
And despite having also lived in three different continents, he counts Melbourne as "by far the best city in the world to live in."
He has worked in the mental health space and, most recently, was president of the 50,000-member Bicycle Network, which advocates for more sustainable transport and safer riding.
Mr Paterson said looking at Labor's recent election results "doesn't give you the full picture", referencing the fact Labor's previous candidate for the seat of Melbourne, Luke Creasey, withdrew before the 2019 count due to offensive social media posts that came to light.
However, Labor's primary vote had already dipped well before 2019, something he was determined to turn around.
"I don't have a theory as to why," he said.
I can say that this campaign that we're running at the moment is probably the most active and, certainly in my view and the view of other observers, the most organised and proactive campaign [in recent elections]. We've got a really good volunteer base and a lot of supporters out there, and we're running a really positive campaign and we're getting a really positive response. I suppose I'm not really focused on the previous elections.
Labor and Mr Paterson are under no illusion as to the magnitude of their upcoming task but remained positive about their prospects.
"We're very confident about this election. There's no question it's a pretty steep hill to climb," he said.
"I feel positive about it, the vibe is good. There's no question that Adam is a strong incumbent, and this seat is a big focus for the Greens, they've got a huge budget and he's spending a lot of money in the electorate … I'm really motivated to change this government, and we need a Labor majority to change the government. But also, I've become increasingly frustrated by the lack of action of issues like climate change, inequality, job security, aged care, childcare et cetera. And unfortunately, having a member of parliament from a minor party doesn't get us traction on those issues."
Mr Bandt's office did not respond to multiple requests for comment by CBD News.
While noting a number of nationwide issues, Mr Paterson said the biggest issue facing the seat of Melbourne — Victoria's smallest electorate at 40 square kilometres — was "definitely the emergence from the pandemic."
"Our CBD has been decimated," he said.
"We need to restore the CBD as our capital. "But the reality is that people aren't going to be working five days a week in the CBD, so we need to reimagine the purpose of our CBD, what it's there for and how it acts as the glue that holds Melbourne together."
Mr Paterson said the biggest surprise during the campaign to date, having spoken with many people on the ground in Melbourne, was the appetite for a national independent commission against corruption (ICAC).
He said the issue was "spontaneously identified" by about one in three people as their number one issue heading into the May 21 poll.
"The thing that's surprised me the most this election — you expect a lot of the prominent issues, you can anticipate those — but the Federal ICAC, and in general restoring integrity and trust to federal politics just comes through as a really high priority for people. They actually nominate that as one of their most important issues, which surprised us," he said.
"I think people are really sick of our federal politics, they're sick of the perception of the lack of accountability and the perception of favouritism and corruption and they want to do something about."
Other candidates contesting the seat of Melbourne in this election include Justin Borg (United Australia Party), James Damches (Liberal), Richard Peppard (Liberal Democrat Party), Scott Robson (Independent), Walter Stragan (One Nation), Bruce Poon (Animal Justice Party) and Colleen Bolger (Victorian Socialists).
Meet the Candidates for Melbourne hosted by Residents 3000 - May 19
CBD Locals will have the opportunity to meet their local candidates at the Kelvin Club on Melbourne Place (off Russell St) on May 19 at 6pm.
Hosted by Residents 3000, Mr Bandt and Mr Paterson will both be present, with other candidates expected to confirm closer to the event.
For more information visit residents3000.com.au or the group's Facebook page •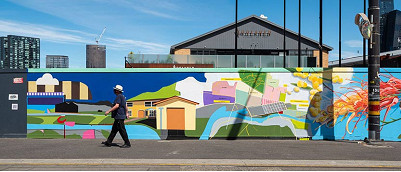 November 21st, 2023 - Adrian Doyle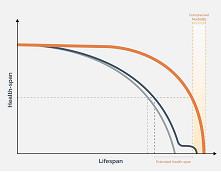 November 21st, 2023 - Susan Saunders

Subscribe
to
all
the
news
Like us on Facebook
Download the Latest Edition