Lack of on-street parking leaves many city-goers eager to "get out"
Kaylah Joelle Baker | 24th August, 2022
Many small businesses and delivery drivers say they have had enough of on-street parking being taken away, arguing that it has made it less appealing to come into the city.
Adding to the concerns commonly raised around Exhibition St parking, frustrated traders on Collins St say they have been left further confused by the further loss of on-street parking.
While many of their customers could often find on-street parking on Little Collins St and Flinders Lane, this is no longer the case due to planter boxes, barriers for extended outdoor dining and no standing signage now being in place.
Small business owner Helen Cacopardo said she and many other business owners were "unhappy" with what had been happening in the city around parking during the past 12 months.
"I had a client [who] went to three different parking complexes and they were all full because there were no on-street parking spaces, and she had to end up cancelling the appointment," Ms Cacopardo said.
"Not everyone can catch public transport and sometimes it is not convenient for people to take public transport or ride a bike as they may be coming from Carlton and then want to go out to South Yarra or Dandenong."
"If you want people to create business in the city you have to make it easy for them. If they can find a one-hour on-street parking space, they can come in and see me and then they may walk past a shop or a cafe. It all creates business."
Another small business owner, who wished to remain anonymous, also spoke to CBD News about the negative impacts the lack of parking has had on her business, recalling four particular incidents where parking has caused customers to not return.
"When you are a small business you hear it on the ground from your clients, but when someone is running a big store, they don't really know what is going on," the business owner said.
"I had one client who had a foot operation and was moving around with a [knee scooter] and she came in with her husband for a nice shop and to have lunch, but they couldn't get a park. She said she was never coming back [to the city] and I haven't seen her since."
The business owner has also noticed the difficulty for her delivery drivers who are having to drive around and around until they can find a park.
Flinders Lane has been a trouble spot for many delivery drivers, with one driver, who was "lucky enough" to grab the one free space allowing him to open the back of his truck, saying getting the space meant his "challenge was done for the day".
"If you aren't lucky enough, you have to park further down in no standing zones, and I don't come to work to get fined," the driver said.
"When I work in the city, I can't wait to get out."
The sighting of delivery trucks ducking in and out of no standing zones is a common occurrence on many of the laneways and streets surrounding Collins St and Spring St, which often have no-where else to go.
In response to the rising difficulty for transport workers, Transport Workers Union Victoria secretary Mike McNess said, "transport workers must be considered in any road-related decisions made by councils and government across the state."
"Limited access for transport workers was most noticeable in Melbourne's city initially but it is now becoming a trend across the state."
"The workers who service businesses and the community by road need to be able to do that safely and efficiently."
Mr McNess added that appropriately located loading zones and express bus lanes were both solutions to this problem, and consultation was taking place to address the infrastructure in the city.
In the City of Melbourne's 2030 Transport Strategy, it was recorded that a significant proportion of kerb space was dedicated to on-street parking and over the past 15 years the supply in the city has been reduced by 22 per cent.
The report also outlined that due to only a "small number of people" using on-street parking, the space could be better utilised to accommodate deliveries, service vehicles, pick-ups and drop-offs, public space, wider footpaths and bicycle lanes.
Despite many city-goers reporting parking being taken away, the council also told CBD News that there had been an increase of just under 100 "parking spaces" since 2019 across Collins St, Flinders Lane, Little Collins St, Bourke St, Russell St and Howitt Lane.
These spaces included free, pick up-set down, short-term, metered, disabled and permit parking, loading and construction zones, and parking for buses, motorcycles, car share and taxis.
The council's transport strategy also states there is little evidence parking is essential for retail performance, but small businesses along Collins St are rebuking the statement, claiming the council never once consulted them for their opinion on the matter of the on-street parking removal and how it has impacted them. •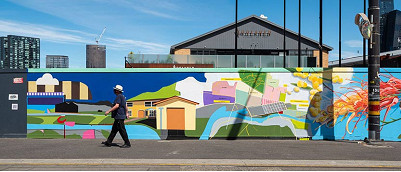 November 21st, 2023 - Adrian Doyle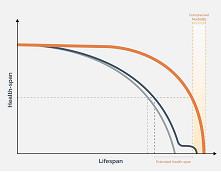 November 21st, 2023 - Susan Saunders

Subscribe
to
all
the
news
Like us on Facebook
Download the Latest Edition