Laneway management is shambolic
Adrian Doyle | 27th July, 2022
In a recent news article, the state government has come out and said that it will now protect important laneways in the city. I would like to ask which important laneways they would like to protect. I wonder if they can name one that hasn't already been irreversibly corrupted.
Over the years through my role at Blender Studios I have set up more than nine laneways throughout the CBD; it's a hard process, you need to get the building owners on board and let the engineering department know, and in some cases, hire scissor lifts and pay for paint all at our own expense.
These are just nine of the very many lanes that have been set up organically. I guestimate that there are around 87 laneways in the CBD that have significant art in, or on them, and out of these laneways there is less than 10 per cent that haven't been permanently damaged by construction. This means that the idea of saving the laneway culture in Melbourne's CBD is not really a thing, the time to have saved it was many years ago.
I can't help thinking that all these apartments have made the council rich with the increases in land tax and rates, each complex must be worth so much for the government it's hard to see how they wouldn't make the decisions that it has.
Street art has made Melbourne a more vibrant and cooler city and it brings in many tourists and has really helped in the overall marketing of the city as a destination. What it has also done is made the council and the developers very rich. The trail of development runs along the art trails. Wherever an art lane is created either organically or with purpose, it seems to be that within a few years you will have some developer submitting plans to the council to enhance their idea of Melbourne's liveability.
The problem is I feel that most of the investment groups that have brought up, so much Melbourne and divided it among themselves, are not from Melbourne. And so, they have no real reason, context or accountability to care what happens beyond their development, as they don't even live here. They just look for the areas that will create the best returns which happens to be where the street art is, and then they make as much money as possible and leave, with the profit mostly going to overseas conglomerates and corporations.
Meanwhile the council gets land taxes, development taxes and thousands of extra rate payers every year. So now that the city laneways have been completely compromised by inappropriate city development there has been calls to give them better heritage protection (Melbourne's laneways given better heritage protection by Chloe Booker – The Age, July 10, 2022).
It all seems like tokenism because there is clearly little left to save. On the plus side the law will help protect what's left of our laneway culture. But places like the development of AC-DC Lane which led to the closing of the Cherry Bar after a residential high-rise was built too close and the people who moved in complained until it was shut down.
A similar thing is beginning to happen in the new Blender Lane, a sweet, young family with kids has moved into the end of the lane, right next to the roller door and the entry to Darkhorse Experiment gallery. The new Blender Lane (still named Maloney Lane, just near Flagstaff Gardens) is currently the only curated lane in the city. It has a stencil wall and artwork from artists from all over Australia and the world. It was established when Blender Studios moved from the Franklin St Location. It has huge importance for Melbourne as a laneway and is tremendously important for the Blender Studios.
I feel that the family that has recently moved in will begin to complain about art openings, events all the great stuff that makes Blender awesome. The thing is we were doing this noisy stuff well before this family moved in. It seems like based on the Cherry Bar, that I will have to be careful, as this family that has just moved in (and should probably be in the suburbs) will have more power to affect change in Melbourne than Blenders Studios' 20 artists.
Isn't it time we decided to make the city better and stop pretending that all this development of laneway culture has been best for Melbourne of has had Melbourne's interest at its heart?
Thank you, Melbourne. •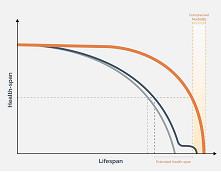 November 21st, 2023 - Susan Saunders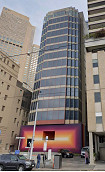 November 21st, 2023 - Barbara Francis & Rus Littleson

Subscribe
to
all
the
news
Like us on Facebook
Download the Latest Edition