Leaking from your balcony?
Peter Nevile | 27th July, 2022
This is definitely not socially acceptable. However, that is not what we are talking about.
You bought an apartment in a multi-storey complex.
Within months of moving in, you detected dampness in the carpet flooring and swelling to the skirting boards. Before long, mould infestation is evident throughout your apartment.
Who do you call? Who is responsible for the rectification works? Are you to continue living in your apartment? Can you find alternate accommodation and seek reimbursement?
If you find yourself in any of the scenario above, the first thing you should do is to notify your owners' corporation manager as soon as possible.
The answers to some of the questions above hinges on:
Is the water leakage or flow of water unreasonable?
Where is the source of the leak?
Did the flow of water originate from your apartment lot or from the common property?
If the water leak originates from your lot, you are generally deemed responsible for the rectification works. It is important that you attempt to rectify the issue immediately. Long-term water ingress at your property can cause structural damage and lasting issues like mould and dampness. If the cause of the water leak is not fixed and subsequent damages were caused to the common property or your neighbour's property, you may be liable for their costs and damages as well.
On the other hand, if the source of the water leak emanated from the common property, the owners' corporation is arguably responsible. In Davies V Owners' Corporation 1 PS414649K [2019] VCAT 1159, the presiding VCAT Senior Member had to determine whether the location of the water leaks were common property or were within the property owned by the applicants.
After a detailed analysis of the Plan of Subdivision and case laws, the presiding Senior Member concluded that, "the void between the floors, the joists and cement sheet form the structure of the balcony, and are common property", thus the owners' corporation's responsibility.
The applicants were successful in seeking the cost of the rectification works and also reimbursement for their alternative accommodation until such time their apartments are restored to a habitable state.
If you are an apartment owner or owners' corporation facing a similar water issue, please contact our office at your earliest convenience so we may assist in minimising your stress and associated costs.
*The information contained in this article is general in nature and does not consider your personal situation. It is not intended to be relied upon as, nor is it a substitute for specific legal advice. You should consider whether the information is appropriate to your needs, and where appropriate, seek professional advice. •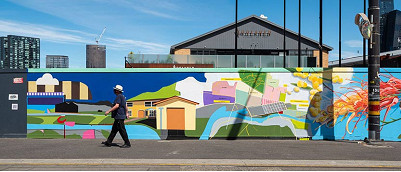 November 21st, 2023 - Adrian Doyle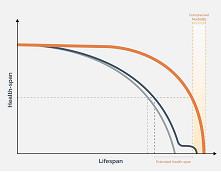 November 21st, 2023 - Susan Saunders

Subscribe
to
all
the
news
Like us on Facebook
Download the Latest Edition