Lifting of late-night liquor ban looms, as councillors call for review
David Schout | 25th January, 2023
The City of Melbourne will conduct a review of its local planning policy in response to the state government's pledge to end a 13-year freeze on new late-night CBD venues.
The urgent review will determine whether lifting the late-night ban could "create or exacerbate issues", and whether a fast-tracked study is required before the halfway point of 2023 is reached.
From July 1, an existing government rule preventing new CBD licences from serving alcohol beyond 1am will be lifted, as part of a pre-election pledge from the state government.
One week prior to the November 26 election, Premier Daniel Andrews announced a $34 million investment into Victoria's live music industry and vowed to "supercharge the creation of new venues" by removing the current ban.
The late-night liquor freeze, first proposed by the Brumby government in 2008, has been in place since 2010 as a response to alcohol-related harm and crime in inner-Melbourne.
Applicants wishing to trade beyond 1am require a ministerial exemption, which the minister can assign provided the venue is of "economic or cultural" importance to the state.
In recent years more exemptions have been granted (including to small and medium live music venues), and from July 1 no such exemption will be required.
Lord Mayor Sally Capp said complaints about late-night venues was in her "top three" items of correspondence, in what she called "a natural tension between residents and businesses".
Cr Capp said resident concerns were not just related to noise, but also to how patrons enter and leave venues and the impact on amenity.
"We want this to be what I would call a virtuous cycle where residents come in because they love the vibrancy of the city and the fact they can access amazing businesses … but, of course, where businesses want to come in knowing that this is a place where they can attract lots of people to support [them]."
Shortly after the Labor government's resounding re-election in late November, City of Melbourne councillors called for an urgent review of the city's Licensed Premises local planning policy.
If council management determines that amendments are required, it wants to partner with the state government for a formal review.
"I do think we have a good case to make to the new Planning Minister," Cr Rohan Leppert, who moved the motion, said at the final council meeting of 2022 on December 13.
"The agent of change to the regulatory framework here is the state, not the city. So, I would hope that there's a high level of goodwill to partner with the city in some research [in 2023] and, if the opinion of management when we come back to this matter again in March, is that it is worth pursuing changes to the planning framework, that we can find a pathway to do that efficiently and quickly and fairly."
Stan Capp, the president of CBD residents group EastEnders, expressed concern when asked how lifting the ban might impact locals.
"It is astounding that this ban, implemented by the Labor Government in 2008 in response to the need to address alcohol-related harm in inner Melbourne, is now considered redundant," Dr Capp said.
"Motivating this 2008 decision was the increase in alcohol-fuelled violence and anti-social behaviour on our streets, which is obviously a major concern to not just residents, but all users of our CBD."
Others, however, have argued that a 1am closing time for venues within a city that prides itself as the nation's "cultural capital" was regressive.
Whatever the case, the Premier's pre-election pledge appeared to pre-empt the findings of a review into the effectiveness of the freeze.
Casino, Gaming and Liquor Regulation Minister Melissa Horne had previously said that a review by the Department of Justice and Community Safety into its effectiveness would begin in late 2022, and be completed prior to the guidelines lapsing on June 30 this year. •
Photo credit: Matt Zhang, Unsplash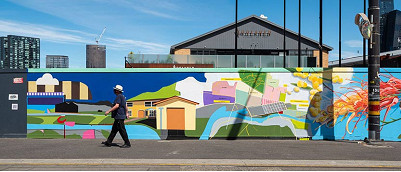 November 21st, 2023 - Adrian Doyle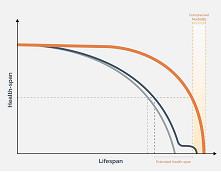 November 21st, 2023 - Susan Saunders

Subscribe
to
all
the
news
Like us on Facebook
Download the Latest Edition