Local artist explores the beauty of a forgotten history
Kaylah Joelle Baker | 26th October, 2022
No longer an urban myth, the abandoned ballroom and third floor of the Flinders Street Station has been reimagined by acclaimed local street artist Rone, who has captured a special moment of the building's bygone era.
Specialising in haunting female portraits, Rone's immersive installation of Time will allow visitors to explore 11 themed rooms filled with countless original and recreated period objects, all overlooked by hovering signature portraits.
Currently preparing the space for its groundbreaking opening, Rone is not taking this moment for granted, saying that he is "fortunate" that he never stopped drawing as a child, and decided to explore the work he is now doing.
"The ticking point [for me] was when I created this poster of this calming beauty and I felt it had a more powerful presence than these aggressive [street art] images," Rone told CBD News.
"It would decay over time and the paper would be torn or rot, but the beauty would hold in there and it was almost defiant to its fragility, and so I wanted to start exploring this idea of beauty and decay."
As a Geelong-born artist who now lives in Melbourne, Rone has been waiting a long time to fulfil his dream of uncovering the secrets hidden within the walls of Flinders Street Station, and gain access to the 112-year-old site.
"It was one of those urban legends of Melbourne and to get access to it was very difficult," Rone said.
Following his enchanting Empire installation at dormant Burnham Beeches mansion, in the Dandenong Ranges, Rone was questioned about what was next on his list.
Not missing a beat, he enquired about Flinders Street Station that had been shrouded for years and quickly learnt that there were no current plans for the space he had so often referred to as his "white whale".
"It has taken more than three years to bring this project to life and when I began the process back in 2019, no one had really been up [there] for 40 years," he said.
"Though it was a dream come true to finally get the go-ahead, for a long while I wasn't actually allowed into space, so a lot of it had to be done remotely – and then all at the last minute."
Allowed into the space for a quick look, Rone digitally scanned the entire floor so he could develop the installation off-site through using a 3D modelling software, before then bringing it back piece by piece for reassembling.
Leaning on his creative vision of exploring beauty and decay, Rone's work has become a much-anticipated nostalgic love letter to mid-century Melbourne, and an ode to the station's history as an actively populated venue post-WWII.
"It was all a surprise when I first came in because the space has not only a ballroom but also a dozen more rooms that you have to walk past to get to the ballroom," Rone said.
"Looking into those rooms shifted my ideas on what the space could be, and I started to realise that once upon a time it was a government administration building, and a bit of a community hub where people could come and meet."
Engaging with a team of more than 120 professionals throughout the process, including set decorator Carly Spooner and sound composter Nick Batterham, the end result of the heritage-listed space is one that will transport visitors seamlessly back into time.
"It's a project that I feel each person will experience in their own unique way," Rone said.
"There might be a cardigan on the back of a chair that resonates with one person, and other little objects that people will find throughout the exhibition that will [remind them of] their grandparents."
"There will also be something that resonates with someone and then their own story starts to come from that, and for me that is the most interesting part because I've created this fictional narrative, but the stories people tell are real."
Unique rooms that can be expected within the installation are typing pools, classrooms, sewing machine rooms and public libraries of mid-1900s Melbourne.
While it will provide an in-depth glance into the past, Time is only scheduled for a limited future with an end date already in place for January 29 next year.
Time has been able to come together with funding support from the Australian Government initiative Restart Investment to Sustain and Expand (RISE), which seeks to help reactivate the arts and cultural entertainment industry. •
For more information: rone.art
Photo credits:
The Clockroom, 2022. Photo: Rone.
Artist Rone. Photo: Tony Mott Photography.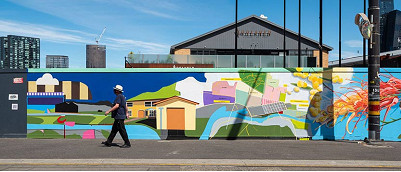 November 21st, 2023 - Adrian Doyle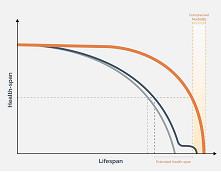 November 21st, 2023 - Susan Saunders

Subscribe
to
all
the
news
Like us on Facebook
Download the Latest Edition