Local consultation begins for CBD injecting room
David Schout | 26th April, 2023
Community consultation for Victoria's second safe injecting room has commenced, as former police commissioner Ken Lay seeks local views before advising the state government of an appropriate site expected to be in the CBD.
In the coming weeks Mr Lay will meet with key community and business representative groups and their members, with the consultation period to run until May 16.
During this time an online survey will also remain open, which will inform Mr Lay's final report set to be delivered to the Minister for Mental Health by the end of May.
The survey includes 11 questions and is expected to take 10 minutes, including questions such as:
Do you think there is an issue with injecting drug use in the City?
Do you think there is a need for a State Government response to injecting drug-related harms in the City?
How do you think a medically supervised injecting service trial would impact the City?
Mr Lay urged locals to air their views.
"I am asking you several questions in the survey that will help me to better understand your views on injecting drug use and related harms in the city, responses to injecting drug use and the community's needs and expectations," he said.
"Your views are important to me. The information collected through this survey will form part of the advice that I will provide to the Victorian Government."
It is not the first round of community consultation for a CBD medically supervised injecting room that Mr Lay has led.
In 2020 key stakeholders and nearby residents were asked their views on the government's plans to house an injecting room facility near the Queen Victoria Market, at community health facility cohealth.
The Victoria St site was the Andrews Government's preferred site from the outset, however this was scrapped in early 2021 after strong City of Melbourne pushback due to its proximity to the market and vulnerable residents.
Since then it has been heavily speculated that the former Yooralla building at 244 Flinders St — a building the government purchased in 2021 — was the government's now preferred location.
The rollout has been beset by delays for several years after Mr Lay's report was originally due in late 2020, leading to a growing chorus of community, health and welfare groups urging action.
In March, almost 80 CEOs of these groups signed a joint letter calling on the state government to open a CBD safe injecting room, encouraging leaders and the community "to look beyond the emotion, judgement and fear, and assess the hard evidence".
Australia has just two supervised injecting facilities; in Sydney's Kings Cross (opened in 2001) and in North Richmond (in 2018).
They are designed to benefit vulnerable and marginalised people who inject drugs and are particularly aimed at people who inject drugs in public settings.
A 2020 independent report found that the North Richmond safe injecting facility (recently made a permanent site after a five-year trial) required help dealing with demand, and that the next location should be within the City of Melbourne.
To complete the survey visit engage.vic.gov.au/msishaveyoursay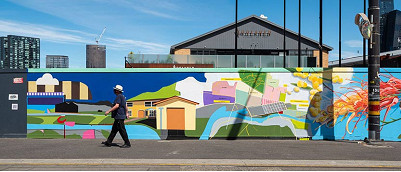 November 21st, 2023 - Adrian Doyle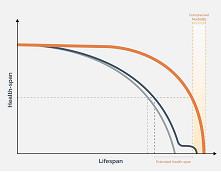 November 21st, 2023 - Susan Saunders

Subscribe
to
all
the
news
Like us on Facebook
Download the Latest Edition