Local groups recognised in the Melbourne Awards
Georgie Atkins | 21st November, 2023
CBD-based homelessness service The Living Room and mental health arts event the Mojo Festival were among the winners at this year's Melbourne Awards on November 11.
The annual ceremony, which awards the coveted Melburnian of the Year honour, and, for the first time this year, the Young Melburnian of the Year, identifies eight key areas that are central to helping Melbourne thrive, including:
Aboriginal Melbourne (ganbu guljin)
Access and Inclusion
City Design
Arts and Events
Community
Knowledge and Innovation
LGBTIQA+
Sustainability.
Based at Ross House on Flinders Lane, Schizy Inc. – an organisation making space in the arts for people with diverse and complex mental health – was recognised for its "Mojo Festival", which is an arts event held in May celebrating World Schizophrenia Day.
Featuring some of the city's best new stand-up comedy, music, dance, visual art and literature, Mojo Festival shines the spotlight on artists with complex mental health, encouraging them to "come together and just have fun".
"Many people with schizophrenia and other complex mental health are naturally creative, it's often our preferred language and the way we process the world," CEO and founder of Schizy Inc., Heidi Everett said.
"Mojo Festival gives people the opportunity and right to dig into their talents and take their arts practice as far as they desire."
Ms Everett described being in "absolute shock" when the festival was announced as this year's winner of the Arts and Inclusion award, noting that the organisation "rarely gets acknowledged in the mental health system", despite the influential and innovative work they do.
"We are proud to be seen as pioneers of the social model of mental health and disability access, leading the way for people with complex mental health to be invested and engaged in contributing to contemporary society," she told CBD News.
The Living Room took home the Community Award, acknowledging the health service initiative from Youth Projects that supports the wellbeing of people experiencing, or at risk of, homelessness.
"It's so much more than a medical practice – it includes showers, laundry facilities, food, clothing, internet, luggage storing, and phone charging," Youth Projects chairperson, Melanie Raymond OAM said.
"We recognise the chaos of the streets and the need for somewhere calm and peaceful where you're treated with respect."
Despite working in "incredibly challenging circumstances every day", The Living Room team never expected to receive such praise.
"I can honestly say that I've never seen a team so ecstatic," Ms Raymond said.
It was so important for them to be recognised in this way and to have that independent affirmation that comes from an expert judging panel – having other people examine us and say that what we're doing is really above and beyond, is amazing.
With the rise in rough sleeping across the state due to the lack of vacancies in the usual emergency and transitional services, as well as the government's social housing investment "not moving fast enough" and there "not being enough of it", Ms Raymond urges any organisation or workplace that may want to donate to a charity before the end of the year, "to think of us".
"All of the money goes directly back out to people in need – we're expecting a very hot summer and need to plan for extreme heat and how we give people protection from that, we would be very pleased to receive any donations."
The Melbourne Awards also recognised Kon Karapanagiotidis OAM as the Melburnian of the Year for his work in developing the Asylum Seeker Resource Centre, Australia's largest independent refugee organisation.
Additionally, the Young Melburnian of the Year was awarded to Georgie Stone OAM for the first time since the category was introduced this year, celebrating her advocacy for trans and gender diverse children and youth. •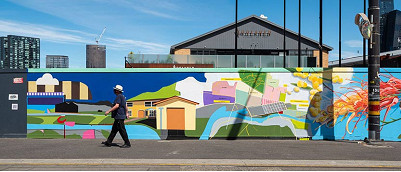 November 21st, 2023 - Adrian Doyle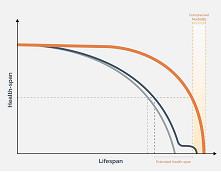 November 21st, 2023 - Susan Saunders

Subscribe
to
all
the
news
Like us on Facebook
Download the Latest Edition