Locals, stakeholders endorse CBD end of Greenline, less convinced about Docklands side
David Schout | 23rd August, 2023
Hundreds of residents and stakeholders have strongly endorsed designs for the eastern "city" end of the City of Melbourne's flagship Greenline project but have expressed less certainty about the western "Docklands" side.
Results from the council's latest engagement process on Greenline, a four-kilometre green trail set run along the Yarra River's north bank from Birrarung Marr to the Bolte Bridge, revealed a divide between the project's two sides.
A two-pronged survey that canvassed the thoughts of the public (residents, workers, visitors) and stakeholders (including business and community groups) revealed a strong endorsement for designs on the CBD side.
Asked whether they would spend time in the proposed spaces (depicted by designers), more than 80 per cent of the 500-plus public respondents said they were "likely" or "very likely" to visit areas at Birrarung Marr and Batman Park.
Three-quarters of those surveyed also responded positively to the proposed designs for areas at Banana Alley vaults and Sandridge Bridge.
"Batman Park is very tired and bit sketchy now so this couldn't come soon enough," one respondent said.
"Sandridge Bridge and Banana Alley currently has a dilapidated urban feel, greening it will be a great improvement," another added.
This was reiterated in stakeholder responses, with more than half more likely than not to spend time in the three precincts in the eastern half of Greenline (Birrarung Marr, Falls and River Park).
However, those surveyed were less sure about the two precincts at the Docklands end, dubbed Maritime and Salt Water Wharf.
Less than 60 per cent of public respondents said they were likely to spend time in the newly designed spaces directly opposite South Wharf — including space outside Crowne Plaza and the Mission to Seafarers — and further west at North Wharf.
Criticism focused on a lack of greenery and proposed tree canopy.
"These are the least exciting to me, and I wouldn't spend much time here. The Crowne Plaza seems a bit sterile with all of those hard edges and lack of canopy and greenery," one respondent said.
"This is a very harsh environment that does not appeal. More trees and greenery are needed. Plants in rectangular boxes are not as appealing as a natural planting," another responded.
There was also concern about the lack of proposed economic activation.
"I feel this side of the river is more commercial and less tempting," one said.
"Crowne Plaza image reminds me of Docklands, which usually has less people around compared with in the image above – why would people come here? Or how is this connected and convenient to access from other areas?"
The criticism of the westernmost Greenline precinct was even greater from stakeholders, who stated that the remote location made it tougher to attract visitors compared with the city end.
Councillors unanimously endorsed the draft Greenline master plan at the August 15 Future Melbourne Committee meeting.
Lord Mayor Sally Capp said it represented a "significant milestone" which delivered an "overarching framework" for the project.
"I think at master plan stage when we start to see this vision turn into reality, it's important with a project of this scale being delivered across these time horizons that we feel confidence, that what we see in the master plan will turn into detailed designs and those detailed designs will be delivered on the north bank of the Yarra, and that's why this is such an important milestone," Cr Capp said.
The council has already committed $97 million to the $300 million Greenline project, however a proposed three-way equal funding model (of $100 million each) partnering with the state and federal governments has, to date, yielded just $20 million from the Commonwealth while the Victorian Government was yet to commit any funding.
The Lord Mayor, however, remained positive.
As we see these phases role out we know that momentum will continue to be positive. This project has generated the highest of interest and enthusiasm from stakeholders which is a great testament to its success.
Melburnians are now invited to provide feedback on the proposed plans (open until September 13) which will inform the final master plan to be released later this year.
Cr Rohan Leppert said that while more detailed plans for each of the five precincts were still to come, the coming months was important.
"The exhibition period is a genuine opportunity for the public to have their say," he said.
"I want to continue this public conversation and understand how anyone and everyone, in all the diversity of opinion, is now interpreting the concepts that we're putting to them, because we don't have the detailed designs yet — that will come piece by piece. So, I want the imagination of Melburnians to be shared so that we can understand not just what one idea of the Greenline is, but how this is being received generally. That's really important information."
Works at Birrarung Marr, which represents the first section of trail, are due to commence before July next year. •
Caption: Those surveyed were more positive about Greenline designs at the city end (left, at Birrarung Marr) compared to the Docklands end (right, at North Wharf).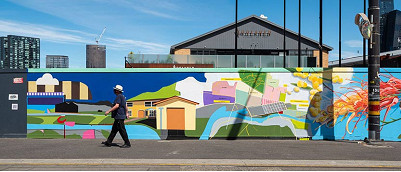 November 21st, 2023 - Adrian Doyle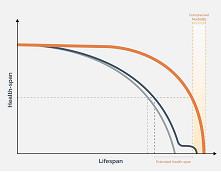 November 21st, 2023 - Susan Saunders

Subscribe
to
all
the
news
Like us on Facebook
Download the Latest Edition