Lord Mayor off to Dubai for climate change conference
Brendan Rees | 21st November, 2023
Lord Mayor Sally Capp is set to jet off to Dubai to meet with companies that can "progress commercial opportunities" in support of climate resilience back home.
Cr Capp was given the thumbs up by her fellow councillors at the council's November 14 Future Melbourne Committee meeting to participate and present at the 2023 United Nations Climate Change Conference from November 30 to December 6, which brings together hundreds of national and subnational climate leaders.
According to a council report, Cr Capp's attendance is "aligned to achieving Council Plan 2021-2025 and major initiatives in Council's Climate and Biodiversity Emergency Declaration".
The council will jointly fund the trip with Bloomberg Philanthropies, leaving ratepayers to pick up the remaining estimated $3450 cost.
"The carbon emission resulting from air travel to Dubai will be offset with the purchase of credits," the council report stated.
Cr Capp said she was interested in the opportunities to be working with other organisations "that have the capacity to fund some of the brilliant projects that we have under way here as part of our strategies".
This included the "Urban Forest Fund so we can green more of our city; Power Melbourne, to be able to deliver more on battery storage, ultimately benefiting our residents and traders; and the retrofit of buildings which is, of course, a major focus in reducing emissions and the list goes on – I'm excited about those prospects for Melbourne," she said.
"It gives us an opportunity to be in an environment that maximises outcomes for us across those many projects, initiatives and ultimately, our aims to create a more sustainable future."
The Lord Mayor's trip to Dubai follows close on the heels of a trip she took to Singapore in July 2022 to attend the World Cities Summit to study the council's approach to graffiti management, costing a total of $30,550 in airfares, hotels, and other expenses, including the charges for two accompanying council officers.
The council has also approved Cr Le Liu to fly to China to participate in the Australian China Youth Dialogue (ACYD) and other meetings with officials, including a visit to Thailand from November 11 to 28, costing ratepayers $6000. Other costs will be jointly covered by the ACYD and personally by Cr Le Liu.
Cr Kevin Louey flew to the Phillipines in March 2023 to attend the Business Partner Cities Network Roundtable, which, together with a council officer, cost $17,477.
In April, Deputy Lord Mayor Nicholas Reece flew to China to rebuild and strengthen business and cultural ties, while advocating for Melbourne as a "leading city for international students", at a cost of $15,900.
Since June 2022, councillors and staff have billed ratepayers more than $75,000 for seven international trips. •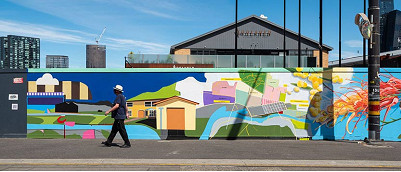 November 21st, 2023 - Adrian Doyle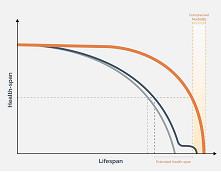 November 21st, 2023 - Susan Saunders

Subscribe
to
all
the
news
Like us on Facebook
Download the Latest Edition