Lots to see at KHT
Spencer Fowler Steen | 23rd March, 2022
CBD News caught up with Koorie Heritage Trust (KHT) CEO Tom Mosby in March to discuss all things art, design and education happening at the Trust.
Having only just recently reopened to the public, Mr Mosby said he encouraged everyone and anyone to come down to Federation Square to enjoy exhibitions showcasing the very best on offer from Victorian metropolitan and regional First Nations' artists.
He said KHT's latest exhibition, Off The Wall, was all about mark-making tradition.
"What we have done is commission three Victorian Aboriginal artists," Mr Mosby said.
"We thought we'd do something experimental; we provided large sheets of paper and said, 'do what you'd like to do, we'd like to see your interpretation of people, culture, and community.'"
"It's a beautiful, beautiful exhibition."
The other exhibition on display at KHT is Blak Jewellery.
Mr Mosby said the exhibition emerged out of KHT's Blak Design program, an initiative created a couple of years ago to address the lack of participation and representation of First Nations' peoples in the design, industrial design, fashion and textiles industries.
"Each year through an expression of interest, we recruit up to about 15 participants from around Victoria looking at metropolitan and regional artists," he said.
"We offer different disciplines and we mentor the participants through practical sessions around the design process, and also business skills."
"Despite COVID and lockdowns, it's been highly successful, and I strongly encourage people to come to see it."
After reopening to the public in December, the KHT has seen a surge of people flocking to see art in-person, with KHT's famous walking tours around the city also back on.
"People are coming back and wanting to engage in the city, so those tours are a really good way to learn about the settlement and pre-settlement of Melbourne and really get a feel and understanding of Melbourne," Mr Mosby said.
"For us, it's about really encouraging people to come back in-person. Our program and services are available, and we'd really love see people attending the exhibitions."
KHT will continue to run programs and open-forum discussions online •
For more information: koorieheritagetrust.com.au/whats-on/kht-online/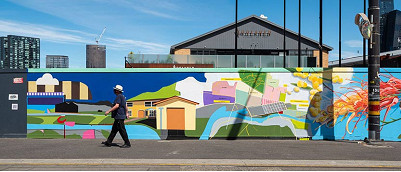 November 21st, 2023 - Adrian Doyle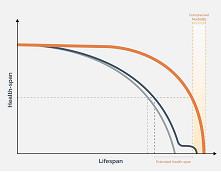 November 21st, 2023 - Susan Saunders

Subscribe
to
all
the
news
Like us on Facebook
Download the Latest Edition