Making access to the vaccine as easy as possible
By Ellen Sandell - State MP for Melbourne
Our community is just the best. Victoria is set to become one of the most vaccinated places in the world, and we're doing it at record speed.
But not everyone in the community has the same access to vaccination and information. Some people face additional barriers to getting vaxxed – maybe language barriers, maybe logistical barriers or difficulty accessing the right kind of information.
That's why it's so important to set up culturally appropriate and local community pop-up vax clinics, to help give access to people who might face additional barriers, and make sure people get vaccine information from an organisation or person they already trust.
I recently visited the vaccination clinic at 100 Drummond St Carlton, which is doing exactly this. The pop-up clinic was an initiative of a whole host of community organisations, including Drummond St Services, Cohealth, Queerspace, YSAS, Switchboard, Odyssey House, Transgender Victoria and more.
The clinic welcomed everyone but was especially set up for people who may have found it hard to get a vaccination earlier in the roll-out. I was so pleased to see that dozens of young people from residential rehab and detox services attended the clinic, as well as young people from the nearby public housing towers, and members of our trans community, who already have a relationship with many of the services running the clinic.
It reinforced for me just how important these local on-ground organisations are. They're deeply embedded in and trusted by local communities and that is so important when it comes to conversations around healthcare.
I mentioned in my column last month that staff from Cohealth had also done an amazing job running the Melbourne Town Hall vaccination centre and setting up pop-up vaccination clinics at public housing towers and providing health advice in local languages.
While we know our vaccination rate is improving at a great pace, we also know that our health system is about to face a huge challenge, with more people in hospital and ICU. Our nurses are simply exhausted, having to work double shifts in full PPE caring for COVID-19 patients, on top of all the work they've done to date.
That's why the Greens and I recently called for the government to provide a bonus payment for healthcare staff working on the front lines of COVID, and I'm really glad the Victorian Government recently introduced this, with a $60 extra payment per shift for several categories of healthcare workers.
Our vaccination rate in the City of Melbourne is almost certainly a lot higher than the figures the Federal Government releases, since the figures still count international students, temporary migrants and other students who have left the inner city since the pandemic started. But despite this, there is still more we can do to reach those last few percent of people who are yet to be vaccinated. The best way to do that is with services they are already connected to, or in places they already visit, like local shopping areas. You are likely to see more of these "mini pop-ups" over the coming weeks, and it's something I'm working to make sure the government delivers locally at places like Melbourne Central and other shopping centres.
Enjoy your new-found freedoms, Melbourne, and seeing our city spring back into life. You've earned it.
As always, feel free to get in touch: [email protected] •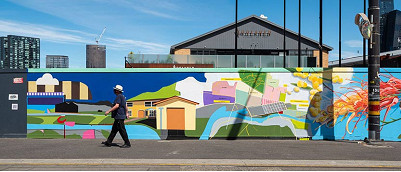 November 21st, 2023 - Adrian Doyle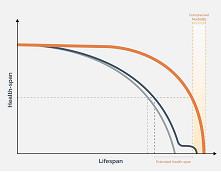 November 21st, 2023 - Susan Saunders

Subscribe
to
all
the
news
Like us on Facebook
Download the Latest Edition