Mary Poppins: As delightful as a spoonful of sugar 
Kaylah Joelle Baker | 25th January, 2023
The world's favourite nanny and charming chimney sweep from the classically renowned Mary Poppins, are flying into Melbourne with a burst of colour, unforgettable songs, and magic.
Being performed from January 29, the production is coming to Her Majesty's Theatre after supercalifragilisticexpialidocious runs in Sydney and Brisbane, and will be staying on until April 30.
Leading the all-Australian cast in its return to the magical Cherry Tree Lane, is Stefanie Jones as Mary Poppins and Jack Chambers as Bert the chimney sweep.
While the stage show is not a simple copy and paste of the famous Walt Disney movie, Mr Chambers is quick to ensure that "people who loved the movie, will love the stage show."
"The show is an amalgamation of the movie and books [by Australian-born author P.L. Travers], and so if anything, I think it is more fulfilling and exciting," he told CBD News.
"Audience members are seeing magic being done in front of their eyes, and while there are a lot of really big spectacle moments in the show, at the end of the day it has a lot of heart and I think that surprises a lot of people."
As someone who resonates with Bert being a "song and dance man", Mr Chambers said that while loving the movie as a kid he didn't realise how comfortable it would be to embody the character of Bert until he went for the role.
But while the role of Bert was famously performed by Dick Van Dyke in the movie, Mr Chambers decided to not go back to the original and imitate the role.
"I, of course, had some memory in the back of my mind from what I had seen as a child, but I didn't want it to be fresh in my mind and I wanted to read what was down on paper and find it for myself," he said.
"I knew Bert was charming, cheeky, likeable and personable, so I just tried to bring that and bring elements of myself to that as well because then it will come across as genuine."
Growing up with music and dance around him and the ability to follow his older sister's dancing routines while still in a nappy, it is no wonder that Mr Chambers fell into the musical theatre world.
While finding dance the most natural, as evident from the amazing performances that saw him being crowned winner of the first season of So You Think You Can Dance Australia, his added passion for singing and playing characters has seen his career soar.
And after exciting performances in his hometown of Brisbane where audience members were seen to be immersed into the story completely, he is ready to show Melburnians what all the fuss is about.
He said that while audiences should expect to be absolutely fulfilled, especially when it came to many of the new songs and music by George Stiles and Anthony Drewe, it was best they came with no expectations.
"While you are going to get a lot of the iconic songs from the movies, there are a lot of original works and songs that have been specifically written for the show that people haven't heard before, and they have been written so beautifully that they feel like they were part of the movie," he said.
Mary Poppins is co-directed by Matthew Bourne and Richard Eyre. •
For tickets visit: marypoppinsmusical.com.au/tickets
Caption: Mary Poppins.
Photo: Daniel Boud.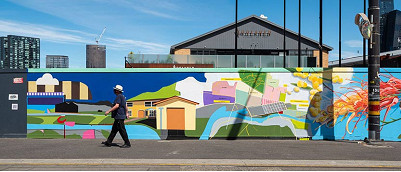 November 21st, 2023 - Adrian Doyle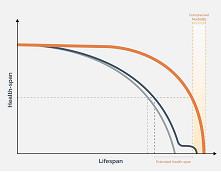 November 21st, 2023 - Susan Saunders

Subscribe
to
all
the
news
Like us on Facebook
Download the Latest Edition