Matt Elliott settles into life quickly as new Queen Victoria Market CEO
Sean Car | 25th October, 2023
It would appear that destiny has drawn Matt Elliott and Queen Victoria Market (QVM) together.
After relocating his family to Mansfield in 2019 to pursue a role with Alpine Resorts Victoria for Mt Buller and Mt Stirling, it was only in October last year that he and his wife were discussing what their next move might be for 2023.
While the move to Mansfield, the area where he grew up, had been a dream come true in itself while his children were at the right age to relocate to the High Country, Mr Elliott said he and his wife would periodically discuss "what we should do next year".
And, it was shortly after their most recent chat about what might come next, that the forces of the universe responded to his wish: to become the next CEO of QVM.
"Every 12 months or so, my wife would say what she thought we should do next year. Should we stay in Mansfield, or go back to Melbourne? And to be honest, the first couple years it was pretty much a flip-of-the-coin type thing," Mr Elliott said.
"We found the conversation being less and less frequent, but last October my wife said, 'we haven't had the conversation for over a year. What are we going to do next year? Should we go back [to Melbourne]?'"
"And, I said, 'the only way I'd go back is for a cracking job, and the only job I can think of would be CEO of Queen Victoria Market'. That was on a Sunday. And then on the [following] Tuesday the phone rang, and it said, 'we're calling about the position of CEO of Queen Victoria Market'."
And, just like that, a bewildered Mr Elliott's wish had come true!
Officially taking over the role from former CEO Stan Liacos in February, he caught up for a chat with CBD News in October to discuss how he'd settled in, as well as the journey ahead.
On meeting Mr Elliott, it doesn't take long to establish why the role as QVM's CEO was his dream job, with his passion for the market, its traders, and its history self-evident in the energy and deep sense of understanding underpinning his words.
When announcing his appointment in January, QVM board chair Jane Fenton said Mr Elliott brought a mix of skills that would be invaluable to guiding the market through its next complex period of renewal.
In addition to his experience in placemaking, major projects, property, retail, wholesale markets and tourism, Ms Fenton made particular reference to his "exceptionally strong stakeholder engagement skills".
Those comments come largely off the back of Mr Elliott's major role with the Melbourne Market Authority (MMA) between 2014 and 2019 during its biggest period of transformation when it relocated from West Melbourne to Epping.
As part of his job as commercial and business development manager, he was responsible for not only enhancing the wholesale market experience and expanding its customer base, but he was also tasked with supporting traders during the big move.
Leading the stakeholder engagement process, Mr Elliott said that just like at QVM, there were many "multi-generational" traders, who required a great deal of time and care during what was an incredibly challenging period for their businesses.
He put his success in his previous role down to taking "a genuine interest" in those businesses, "seeing how they do things, and what their challenges are" – experience he described as "priceless" for working through QVM's ongoing renewal.
"That site [MMA] has about 3000 people using it per day, 700 forklifts, dealing with about $2 billion worth of produce per annum. And, similar to here [QVM], they were multi-generational businesses, people doing things the same way for decades, generations," he said.
"Once you really got to engage with traders once they developed some trust and rapport, you can actually start to unpick that."
"How do we help overcome their [traders'] challenges? Because unless we understand it, we can't help to do anything about it."
Like many Melburnians, his relationship with the market began as a shopper when he was a student living in Parkville. But his understanding of its culture, and global market culture generally, also stems from his time working at MMA when he partnered with QVM to stage the World Union of Markets International Congress in Melbourne in 2017.
Through this experience, as well as day-to-day dealings with many of QVM's traders who were customers of MMA, he said he held a deep admiration and respect for the market and the challenges it faced.
"I'm fortunate because I knew some of the [QVM] traders already as they were some of our customers at the wholesale market with fruit and veg in particular. If I didn't already have a personal connection, there was at least a reputation that preceded me from those connections which was really good," Mr Elliott said.
"The wholesale market relied on a healthy greengrocer sector giving people an alternative to Coles and Woolies, so I really had to understand their businesses and what their challenges were and how they could respond."
"It's very comparable, but here's the next level because they trade under a shed as opposed to a suburban strip shopping centre. But I think it's about getting that insight and building that rapport based on that level of understanding, and then trying to work with them on how do we do things better and different."
"I find it really fascinating, and I really respect and admire what they [QVM traders] do – it's not an easy gig out there trading under the sheds."
As one would expect from a new CEO, he's incredibly optimistic about QVM's future and said it was very fortunate to have the support of its one and only shareholder, the City of Melbourne, putting $268 million towards the heritage-listed market's renewal.
Acknowledging there would be more "bumps in the road" to its day-to-day operations while this vision was realised, he said the overall program of works were "incredibly exciting" and would be "a magnificent legacy for everybody involved".
"A lot of what is being invested is facilities for the traders and that's really important because we want the traders to have the ability to then deliver great experiences to their customers," he said.
That's the journey we're on here is trying to help the traders realise the opportunities they might now have based on the infrastructure that they're being provided, and there will be some great things for customers as well.
"I think what I'm trying to bring to the business is to say okay, we really need to reenergise ourselves and open ourselves up from a QVM Pty Ltd perspective to the rest of the world and try to think about how we utilise and leverage QVM to build partnerships."
"Some great things have been done last year in terms of getting the Melbourne Fashion Festival and Food and Wine Festival reengaged with the site and they're the big-ticket items, but then below that we've done the same with the events program and we've just got to keep building that."
"We want all of Melbourne and Victoria to recognise that this is Melbourne's market and Victoria's market. We want to be the entry point if you want to see the best of Melbourne in terms of food, the best of Victoria from a food perspective, here's where it's at."
"So that's a big part of our focus now with the future market strategy in the context of renewal – we get the facilities that enable us to deliver those great experiences. That's a great opportunity for us." •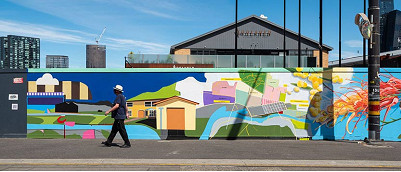 November 21st, 2023 - Adrian Doyle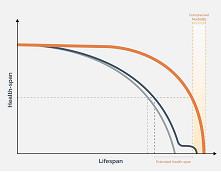 November 21st, 2023 - Susan Saunders

Subscribe
to
all
the
news
Like us on Facebook
Download the Latest Edition