Melbourne architect loves her life in the CBD
By Katie Wong Hoy
Shelley Roberts extends her hand with a warm smile.
She stands in her office, a picture of elegance in her black dress with matching glasses and high heels.
Looking at her perfectly coordinated accessories, it is no surprise that Shelley is an expert in the field of art and design.
Shelley is the principal of Shelley Roberts Architect and a CBD local of 20 years.
Originally pursuing a career in fashion design, Shelley realised she also had a gift for designing and renovating buildings.
Her architecture career started from the scent of sawdust.
"I was walking past a spot on Little Collins St on the corner of Little Collins and McKillop St, and I smelt sawdust. The smell of timber being sawn to make stud walls is for me intoxicating," Shelley said.
"I looked up and they were turning a commercial building into residential. I walked in there, asked to see the site foreman and did and they put me in contact with the developers."
There was only one apartment left in the building going for sale for $135,000.
"I said 'I will pay your price … if you will build it to my design' and at that point I wasn't an architect … they built what I designed, just a basic floor plan, and I got a really, really good apartment," she said.
At the age of 38, Shelley enrolled at RMIT and graduated in 2002 with a Bachelor of Architecture.
She opened her own business six years later. Shelley said being a CBD resident has helped her in her work as an architect.
Living in an apartment herself, she is more aware of issues such as noise, light and air circulation.
Her experience allows her to design and renovate to minimise these problems.
There are a lot of reasons why Shelley loves living in the city.
She fondly recalls her time living at Hero Apartments, which had a café at the foot of the building.
She says living in apartments creates a sense of community among the residents and the city is full of opportunities.
"One of the reasons I am still living in the city 20 plus years on is because of the sense of community that develops from living in apartment buildings," she said.
"Everything is at your fingertips and we have an opportunity to live sustainably … I love being able to walk everywhere."
Shelley is now embarking on a new adventure, joining forces with Melbourne architect Paul Gleeson to create Gleeson Roberts Pty Ltd.
Together they have designed their first apartment from scratch and are excited to see the finished product.
This talented architect has achieved a lot in her career so far and said the secret to her success is thinking creatively.
"It doesn't take much to turn something not so good into something good, it just takes an eye and a different way of thinking," Shelley said.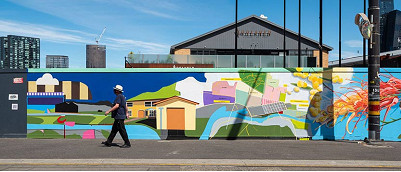 November 21st, 2023 - Adrian Doyle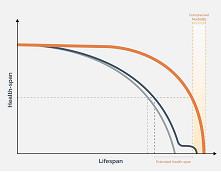 November 21st, 2023 - Susan Saunders

Subscribe
to
all
the
news
Like us on Facebook
Download the Latest Edition