Melbourne confirmed for electric scooter trial
By David Schout
CBD locals will soon add "electric scooter" to their list of transport options as part of a 12-month trial set to begin in coming months.
The City of Melbourne was one of four local government areas selected to test the e-scooter hire scheme, alongside two other inner-city councils (Yarra and Port Phillip) and the City of Ballarat.
The trial is set to begin as early as this spring, pending council approval of an operator.
Hired scooters will be permitted to travel at 20kmh on bicycle lanes, shared paths and low-speed roads (up to a maximum 50kmh speed limit).
They will not, however, be permitted on footpaths and riders must wear a helmet.
Announcement of the trial is arguably well overdue for what is a largely unregulated transport option.
Most e-scooters currently seen on the city's streets are illegal, as they are both too powerful (greater than 200 watts) and travel faster than 10 kmh (current Victorian law).
As Lord Mayor Sally Capp said in June, "Every time I see somebody on a scooter I think 'oops I think they might be breaking the law'."
At the time, she added, "I think sooner we get this sorted the better".
After confirmation the City of Melbourne would be part of the trial scheme, Cr Capp told CBD News an effective model would benefit the city in a number of ways.
"Melbourne has an excellent network of transport routes that could be suitable for e-scooter use," she said.
"We look forward to testing whether e-scooters could become another safe, effective and environmentally-friendly transport option. Innovative initiatives like this can help to bring back the buzz by attracting more visitors into the city and helping them to get around."
Data will be gathered during the 12-month trial to understand how the vehicles could be safely incorporated into the transport network.
Minister for Public Transport Ben Carroll said inner-city roads were the perfect testing ground for a new transport option.
"We are partnering with local councils that have a good mix of low-speed roads, shared user paths and bicycle lanes to trial how e-scooters may fit into our transport network," he said.
"E-scooters are an emerging technology, and there's more work that needs to be done to understand how these vehicles can be safely used in our state."
It is understood the process of hiring a scooter will likely be similar to the council's current e-bike trial with provider Lime.
Through that scheme, users download the Lime or Uber app to find the nearest bicycle and, once found, scan a QR code located on the bike.
The app then takes users through the booking process — including how to safely use and park the bike — before unlocking it ready for use.
Several cities around the world have operated e-scooter sharing systems since 2017, notably throughout the US and Europe.
Closer to home, Brisbane and Auckland have also trialed the "micro-mobility" option.
However, safety concerns continue to dog the relatively new transport option, both for riders and pedestrians.
When the prospect of a Melbourne-based trial emerged in May, Cr Rohan Leppert said these concerns would remain until proven otherwise.
"I won't be shy about the fact that I'm very nervous about a scooter trial in the centre of Melbourne, and I'm glad that we're not going first," he said at a June 1 Future Melbourne Committee meeting.
"If you look at some of the experiences in cities like Auckland and Brisbane and plenty of cities overseas, we've seen what happened — a bit like what happened here with oBikes — if you don't have enough of the base level of regulations to understand how government might support and guide an operator through being a good citizen, then you're not going to end up with a scooter system that's publicly safe, and you're not going to end up with a system that's embraced with a high reputation."
Cr Leppert said restricting riders to certain streets and preventing scooter use on footpaths was crucial.
"I think that's absolutely vital, because we don't want to be facilitating a highly dangerous mix of different transport modes in the wrong place … done well, this has the capacity to do fantastic things for our city. But we really have to make sure the regulations are right." •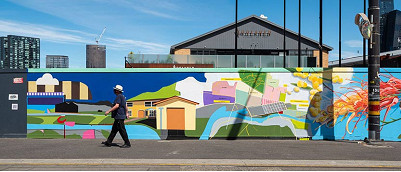 November 21st, 2023 - Adrian Doyle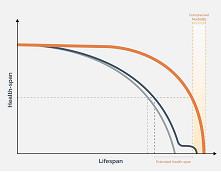 November 21st, 2023 - Susan Saunders

Subscribe
to
all
the
news
Like us on Facebook
Download the Latest Edition