Melbourne International Comedy Festival: "The best of the best at their best"
Kaylah Joelle Baker | 23rd March, 2022
Melbourne International Comedy Festival is gearing up for a return to stages throughout the CBD, and three performers in particular are ready to shock and surprise audiences with their choice of content.
While light-hearted topics are generally the sphere many comedians dabble in, three comedians performing in the CBD – Ben Lomas, Annie Louey and Urvi Majumdar – are finding their niche in sharing the heavier experiences they have gone through.
From Urvi's experience of moving to Australia from India as a child and dealing with the complexities of balancing her parents' expectations with her cool girl status to Ben's traumatic hospital experience, nothing is off limits.
And as someone who has "always been drawn to things [she] shouldn't do", Annie is also breaking the illusion of taboo topics needing to be hush-hush with her ability to find humour in trying situations.
"The show is like a memoir of my life but through the lens of experiences I have had with death, something in Chinese culture you don't talk about as it is bad luck," Annie said.
"I built the show around wanting to open up and talk about experiences I have had of a near death accident when I was 16 where I became a burns survivor, my dad dying and then eventually working for the funeral home of the same people who did his funeral."
To really explore the theme of dark humour in its entirety, Annie is working alongside award-winning director Jason Marion for her show Flirting with Death.
While keen to "dance with death" in a very surprising way, she also demonstrates her ability to turn horrible experiences into ones that don't control her.
It's something she is doing with her latest web series From the Hearse's Mouth, which acts as a clever and insightful promotion for her show, while simultaneously destigmatising the topic of death.
Tapping into her love of presenting documentary-style interviews, Annie takes "well known or really funny people who have a good story to do with death" along for a ride in a hearse.
An experience that saw her witness how people can "spin the theme in ways [she] didn't expect."
Along for one of the rides, comedian Ben Lomas delved into the topic of his upcoming Melbourne International Comedy Festival show Any Questions?, when he shared having to sign an approval form for his leg to be removed if it came to that point in his surgery.
Despite enjoying the experience of creating her intimate web series, it is the "electric feeling" of performing live that Annie is most looking forward to at this year's festival – something Ben strongly agrees with.
"I can't believe I am working again! Nothing beats a live audience in the heart of the city, drinking and laughing their arses off. It's good to be back," he said.
As someone not in the limelight, but rather the producer behind Annie, Ben and Urvi's shows, Heidi Pietzner knows all too well why these three shows are needed in the community.
"I know it is really cliché, but laughter really is the best medicine, and last year the lockdowns really hit the industry hard and it hit the comedians a lot harder along with other affected industries," Heidi said.
I was at my lowest but dragged myself out to see comedian Ellen Briggs, and it was then that I realised the power of comedy because she pulled me out of the biggest slump.
From Ben's "huge and infectious energy" to Annie's ability to "create something light from something very dark" and Urvi's potential to "make girls feel normal about something that would usually make them feel anxious", Heidi is sure there is something for everybody.
"The thing about the Melbourne International Comedy Festival is it is just one of the best times of the year in Melbourne, it is a very buzzy atmosphere and a very exciting time to go out," she said.
"I have a lot of respect for Annie, Ben and Urvi for getting up and doing what they do night after night, and the months and years of preparation they put into their shows. This is a peak event of the year, so you will be seeing the best of the best at their best."
Running from March 30 until April 24, this year's festival will feature more than 400 shows all around the city and beyond, with tickets already up for grabs.
For the entirety of the festival, Annie Louey's Flirting with Death will be shown at the Melbourne Town Hall and Urvi Majumdar's Urvi Went To An All Girls School will be at the Mantra on Russell.
Ben Lomas' Any Questions? will be at the Coopers Inn from March 31 to April 10 •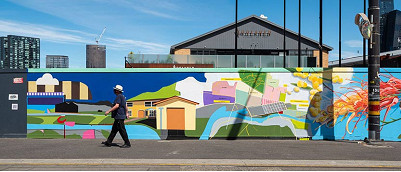 November 21st, 2023 - Adrian Doyle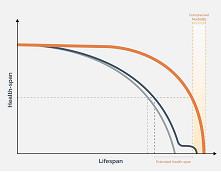 November 21st, 2023 - Susan Saunders

Subscribe
to
all
the
news
Like us on Facebook
Download the Latest Edition