"Melbourne Key" to unlock city tourism
By Spencer Fowler Steen
A new attraction and experience pass will breathe life back into Melbourne's battered tourism, retail and hospitality industries thanks to the City of Melbourne (CoM), which envisages the "gamification" of experiences across the city.
The 12-week initiative, dubbed the "Melbourne Key", is aimed at maximising visitation post lockdown, supporting the tourism industry with flow on effects to retail and hospitality.
Cr Roshena Campbell said that it came as no surprise for a city that had endured six lockdowns that our tourism industry had been "decimated" by the COVID-19 pandemic.
"I think we feel that in many ways, but one of the clearest is the drop in overnight visitations, a city that used to be a tourist choice of destination. In the last financial year, we saw a decrease of 66 per cent," she said at the October 19 Future Melbourne Committee meeting.
"And we at the CoM know the most important thing we can do to recover from this pandemic is to drive visitation back to the city, and one of the things Melbourne will always offer is fantastic opportunities to experience things that we have missed for so long during the lockdowns."
The "Melbourne Key" will reassert the city as the destination of choice and entice people back into the city by packaging up experiences such as the Melbourne Zoo, the Melbourne Aquarium, and destinations in Docklands.
It will subsidise the cost of deals and gamify the initiative via daily, weekly, and end-of-campaign prizes. Additional funds will be splashed across the retail and hospitality sectors through compelling offers.
Cr Elizabeth Doidge said she supported the initiative and welcomed an opportunity to learn about potential ways to grow our city.
"For me, the Melbourne Key goes even further than getting people into town," she said.
"The initiative not only packages up key experiences across the city into deals and things like that but has that element of gamification that we know appeals really well to families who area a key part of our city's tourism and visitation."
According to the CoM, COVID-19 has hit Melbourne's economy harder than other parts of Australia.
It is predicted that Melbourne's recovery will be slower than regional Victoria due to the city's reliance on international and interstate tourism, with 72 per cent of its visitor spend derived from these sources.
The council is proposing to partner with the local tourism sector, businesses and an online travel agency to bundle-up deals and offers.
Running over summer, Melbourne Key will take a precinct-led approach to ensure a cross selection of businesses is represented in the campaign.
The council is working closely with Visit Victoria to market initiatives as soon as possible.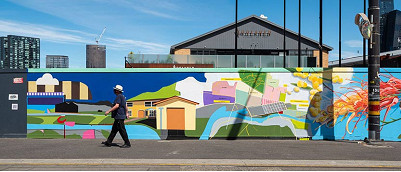 November 21st, 2023 - Adrian Doyle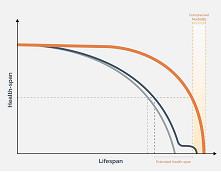 November 21st, 2023 - Susan Saunders

Subscribe
to
all
the
news
Like us on Facebook
Download the Latest Edition