Melbourne Music Week returns
By Chris Mineral
There is plenty of musical action happening with the return of Melbourne Music Week (MMW) to the City of Melbourne from December 3 to 12. Venues in the CBD will be brimming with exceptional musical talent.
Billy Davis features in The Operatives, a full-bore collection of skilled funk, soul, hip hop, RnB musos who will play every night at the MMW Club. Khiarra, Southside Denny, Swerv, cOOkie, Emma Vollard will join Billy Davis with special guests each night.
The classic MMW Safari returns on Sunday, December 12, with a stack of venues involved day and night. At the Cherry Bar, 68 Lt Collins St, soul singing superstar Kylie Auldist headlines the afternoon show, playing as well will be Phil and Denzil Para. Just like a movie.
Another MMW show to check out in the CBD is the HEAVY SPECTRA event at Max Watts on Swanston St. This is a total ultimate sensory overload show of incredible experimental musos such as Bonnie Mercer, Robin Fox Archival Set and a bunch of musos who adore The Night Terrors.
Head to the MMW website for more details.
The Smith Street Band witnessed the almost biblical, apocalyptic storms that tore apart buildings and trees a while back. Around their studio, nestled in what was a closet Wombat Forest, the scene looked as if giant creatures had randomly pulled out a bunch of trees in the forest, and after ripping them out of the ground had hurled them 40 feet away. Like a scene out of a Sharknado film. Recovering from cleaning up the carnage around the studio which survived, Will Wagner and The Smith Street Band return to play The Forum Theatre at Flinders St on January 13, 2022. This show is part of their East Coast Tour Summer 2022.
After playing a gig for the first time in months and months at Castlemaine, Melbourne troubadour Ryan Downey and his band returned to the live stage at the brilliant Night Cat venue. This was a rescheduled launch show for Ryan Downey's A Ton Of Colours full length vintage album. Downey is an angular, stylish rock 'n' roll singer, with a crooning baritone edge that is reminiscent of Bryan Ferry Boys And Girls era. Songs are Dante-esque, James Joycean. A dash of Jarvis Cocker. There's a bit of Television in the guitar interplay happening with Downey (who at one stage was playing a Tash Sultana Fender) and the other guitarist who was playing a cream Stratocaster. There's a whole lotta tartness to the music and lyrics, with a bite like Are You Real? via Tubeway Army.
Beautiful melodies, with interesting middle eight sections. There's a definite fantastic chemistry happening between the guitarists. Whatever it is, it's brilliant. Downey has Grace Kelly on guitar. She's very stylish in her phrasings this guitarist, very complementary to Downey's sonic approach. Guitars from a town called Walker.
The Night Cat audience were thankful witnesses to the dream of live music being played to a Melbourne crowd again after all the lockdowns. Hannah Blackburn and Band provided superb in support of A Ton Of Colours launch.
This is the new season, Robbie Flower and Max Gawn's team have the flag and the bands and musos return. Melbourne is the music capital of Australia. Ryan Downey knows that.
Watching Downey live is like seeing and hearing a Harley Davidson in the Scottish Highlands on a brisk afternoon. Looking at prairie flowers on the way to catching up with friend for a pub meal and a few pints. A very special feeling.
Downey has a purposefulness on stage. Sors De Ma Tete was the highlight. Made me think of Petrichor by Paul Kelly and Count Paul Grabowsky for some reason.
A Ton Of Colours was recorded by Burke Reid who previously worked with Courtney Barnett. Downey's songs are sublime emotional sketches of a Seekee. An authentic troubadour bound for Morningtown •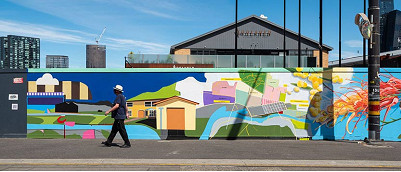 November 21st, 2023 - Adrian Doyle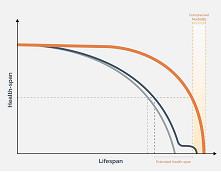 November 21st, 2023 - Susan Saunders

Subscribe
to
all
the
news
Like us on Facebook
Download the Latest Edition