Melbourne streets are where fashion plays
Kaylah Joelle Baker | 22nd February, 2023
Paypal Melbourne Fashion Festival (MFF) is back for its 27th year with a jam-packed program running from March 3 to 11.
The nine-day day program will noticeably mark its presence within every corner of the city, with fashion-forward, world-class runways hitting some of the best locations Melbourne has to offer.
From premium runways to independent runways, industry events, launch events, workshops, exhibitions and performances, this year's 2023 MFF will host more than 100 events, across 60-plus venues.
Joining the MFF's culture program for the first time is Laneway Learning, a learning centre that sits within the iconic Nicholas Building, with the TRANS-FORM-ATIONS workshops.
Between March 6 and 9, Laneway Learning teachers will work with attendees to "meaningfully and creatively question definitions and uses of, and relationships to, fashion", using existing and new classes.
"Here is a community already interacting with fashion – mending, making, designing, repurposing, deconstructing – but perhaps not having conversations together around it," Melbourne coordinator and designer of TRANS-FORM-ATIONS, Maddy Macfarlane said.
I hope people leave [the workshops] with a slightly stronger connection to fashion in their own lives, having thought about where their fashion comes from, how it's made and the human and environmental resources behind it.
One workshop will be hosted by Laneway Learning teacher and boudoir photographer Natalia Naa, who will teach a practical and "show-and-tell" class, exploring the connections between fashion, expression, body and photography while facilitating an empowering experience for clients.
Other workshop topics will range from eco-dyeing with native plants to learning to knit with plant yarns, and each attendee will have the opportunity to contribute towards a collective garment.
Unique to MFF, Aubrey Haive from the second season of RuPaul's Drag Race Down Under will be overtaking laneway bar Ferdydurke with Drag & Draw on March 7, from 6.30pm to 8.30pm.
The unique workshop will combine drag and drawing, with two custom couture looks specifically designed for the event by costume designer Bryn Meredith.
"The best part about Drag & Draw is it's lovely to be able to connect with everyone there as it's such an intimate and creative space, and I love seeing people's drawings and how they interpret the looks," Aubrey said.
"I'm very excited to be collaborating with Dr Martens on a brand-new look for the Melbourne Fashion Festival edition of Drag & Draw, inspired by the punk era." •
For more information about TRANS-FORM-ATIONS, click here.
Tickets to Drag & Draw.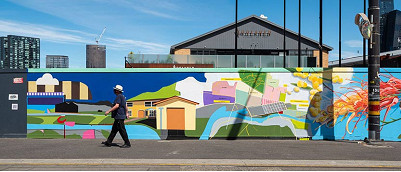 November 21st, 2023 - Adrian Doyle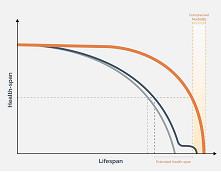 November 21st, 2023 - Susan Saunders

Subscribe
to
all
the
news
Like us on Facebook
Download the Latest Edition