Melbourne Theosophical Society turns a page with new-look bookshop 
Brendan Rees | 23rd November, 2022
The CBD's Melbourne Theosophical Society (MTS) has announced its iconic metaphysical bookshop and library has reopened with a new-look community space.
The bookshop was temporarily closed while a new fit-out was undertaken as part of a restructure designed to revitalise MTS's charitable services and draw more people through its doors.
The Society's board decided to merge the bookshop and library, which occupied separate spaces at 234 Flinders Lane, after having become a victim of online competitors and COVID-19 lockdowns.
Under the restructure, the library (which will also retain its current space) will take over the management of the bookshop and its space in a bid to save costs.
The bookshop, which launched on November 24, will now open on Thursdays and Fridays from 11am to 4pm.
A new portal lounge will be a feature of the new space allowing patrons to comfortably read or buy books of interest or enjoy weekday book talks, music and discussion groups for customers and members "to enjoy for many years to come," according to MTS's acting president Stephen Fyalko.
He said the new design would be more cost effective and better promote theosophy along with MTS's courses and other activities, in part through the reading, borrowing, and selling of books.
"The MTS is uniquely and credibly placed, with no ties to any religion or ideology, to provide impetus and meaning to the truth – in a time of rising suffering, fear and despair – that we can practically work together to make the world a much better place in our own lifetimes, especially for our children," Mr Fyalko said.
Later this year more open space will be created with a central reception area for access to the library, bookshop, Portal Lounge, meditation room and meeting room where other events and courses will be offered.
The MTS said unfortunately the bookshop would no longer be able to take on-line or in-store book orders as such transactions were now dominated by online booksellers with whom the MTS was unable to compete.
"Patrons will of course be able to purchase books found in the library from these sources should they wish to do so," Mr Fyalko said.
"The T.S. Bookshop will continue to maintain a large and contemporary collection of relevant books and resources and will welcome patron advice on books to be purchased for the library or bookshop."
Mr Fiyalko apologised and asked for understanding for any inconvenience caused by the organisational and physical restructure which he characterised as "necessary growth which will benefit all customers into the foreseeable future".
The MTS welcomes to everyone to visit, use the facilities and/or become a member. •
Caption: Melbourne Theosophical Society acting president Stephen Fyalko celebrate the reopening of its bookshop and community space.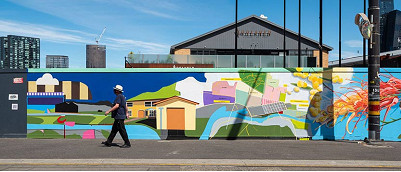 November 21st, 2023 - Adrian Doyle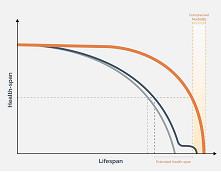 November 21st, 2023 - Susan Saunders

Subscribe
to
all
the
news
Like us on Facebook
Download the Latest Edition