Melbourne's Iranian community protests after executions of three men
Shervin Nasiri | 25th May, 2023
More than 100 people gathered outside the State Library of Victoria in May following the execution of three men in Iran who had been accused of killing police during an anti-government protest sparked by the tragic death of 22-year-old civilian Mahsa Amini.
It was a rainy Saturday afternoon in the CBD on May 20 when demonstrators chanted "death to Khamenei" and "death to the dictator" in anger over the recent news of the executions which took place in Iran on May 19. Some of those present were moved to tears at times.
Amid the crowd stood Mahla Karimian with a microphone in her hand. She is one of the initiators of the Melbourne For Iran campaign, which organised the demonstration.
She spoke to CBD News the day before the demonstration and just shortly after the news broke of the execution of the three men – Saleh Mirhashemi, Majid Kazemi, and Saeed Yaqoubi.
"It is so painful," Mahla told CBD News.
It didn't take long for social media to be filled with angry posts about the news. The May 20 demonstration, which protested the death sentences to raise awareness about ongoing atrocities, has continued to spark important conversations about human rights in Iran.
"We are now primarily focusing on recent executions to prevent further ones in the future," Mahla said.
A close relative of 30-year-old Majid Kazemi, one of the executed men, lives in Australia. He was also one of the organisers behind demonstrations in Melbourne and Sydney.
During the demonstration, a voice message was played from inside the Dastgerd prison, where the men were held. It was one of Majid Kazemi's final conversations with his family, in which he vehemently professed his innocence, stating, "They [security forces] continued to beat me and coerced me into admitting possession of the weapon. I told them I would say whatever they wanted, as long as they left my family alone."
The men were found guilty of "moharebeh" — or waging "war against God" — for shooting dead three members of the security forces at an anti-government demonstration sparked by the death of Ms Amini in the central city of Isfahan on November 16.
Despite a lack of evidence, reports of torture, and significant flaws in the judicial process, the death sentence was upheld by the Supreme Court on May 10. Human rights organisations have reported that the three men were coerced into televised confessions.
Prior to the executions in an interview with the Iranian Shargh newspaper, Kazemi's sister demanded to see evidence: "They should present evidence that shows my brother was present at the time of the murder. The only evidence in this case is statements by others," she said.
Similar demonstrations are taking place simultaneously in several locations worldwide with the aim to pressure world leaders to condemn the executions and label the Iranian security apparatus, the Islamic Revolutionary Guard Corps (IRGC), as a terrorist organisation.
"While we understand that we cannot directly bring about significant change from outside Iran, we can demand that other governments exert pressure on the Iranian government," Mahla said.
Majid Kazemi was backed by Federal MP for Menzies Keith Wolohan as part of an international campaign to raise awareness of individual prisoners at risk of execution.
"I am deeply saddenced to hear of his execution by the Islamic Republic of Iran. My thoughts are with Majid's family, including those here in Australia," Mr Wolohan said following the execution.
Mahla, who came to Australia as a refugee 10 years ago, has faced similar situations to that which Mahsa Amini found herself in "many, many" times back in her home country.
We always have different reasons to flee from Iran, and those reasons lead me to not remain silent. There are many others who feel the same and join in.
Extensive protests have taken place in Iran since 22-year-old Mahsa Amini died after being detained by the morality police for not wearing the hijab correctly.
The Iranian regime has carried out more executions in recent years, and a report by Amnesty International shows that at least 576 people were executed in 2022, representing an 83 per cent increase compared to the previous year.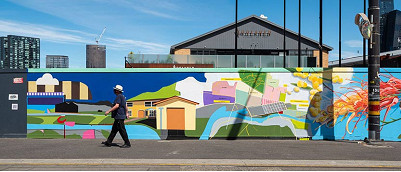 November 21st, 2023 - Adrian Doyle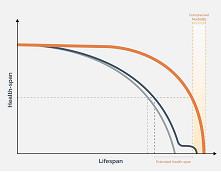 November 21st, 2023 - Susan Saunders

Subscribe
to
all
the
news
Like us on Facebook
Download the Latest Edition