Metro Tunnel art celebrates Victorian rail history
Metro Tunnel | 26th October, 2022
A collection of historical rail images – some dating back nearly 150 years – will be on display in Melbourne's CBD as part of a Metro Tunnel exhibition to celebrate Victoria's transport history.
Transporting Victoria showcases images from 1875 to the mid-1950s, capturing the spirit of the time, as much as an insight into the rail infrastructure of the era.
The images, which are on the site of the future State Library Station, will be displayed on construction hoarding on Franklin St opposite Melbourne City Baths until January 2023.
It's just one of the Creative Program's projects on display in the CBD right now.
At Scott Alley, near the site of the future Town Hall Station, Jane Fitzgerald's The Gloriousness Of Age is on show until late November.
Fitzgerald has created a stunning portrait of her mother after being selected from the Creative Program's Artist Pool to create new work on the theme of "ageing".
"All too often, we associate age with regression. Yet playfulness, youthfulness and vibrancy remain indispensable threads in the fabric of one's lifetime," Ms Fitzgerald said.
"The piece is a bold, youthful defiance of age, as expressed through the wise and matured character of my 78-year-old mother."
A roller door in the popular Degraves St is now home to Dancing in the Street (2022), a work by Collingwood-based botanical illustrator, painter and installation artist Manda Lane.
"This mural is inspired by sunny memories of buying waratahs from local city florists, and walking through the laneways on warm spring afternoons, on route to the train station home after work," Ms Lane said.
Elsewhere, Erik Yvon's artwork Mo Libre (Creole for "Be You") – created in partnership with Christopher Alexander, Jamie Azzopardi, Kiah Crowder-Wyett, Akashi Zari Lee, Osamu Miyagi, Radam Ridwan, Laura Du Ve and Christian Wilkins – celebrates queer identity as part of Melbourne Fashion Week and will be on show in City Square until mid-November.
Visual and performance duo The Huxleys will bring Christmas Glitz to City Square with As Camp As Christmas, celebrating the glory and beauty of Australian flora and fauna – on display from mid-November.
Finally, Flock Off, School's Out celebrates the student cohort of RMIT's Bachelor of Design (Communication Design) and their response to returning to campus after two years of remote learning, inspired by Melbourne's unique environment.
Their images on the theme of birds and fish will be installed on the Franklin St east shed in early December. •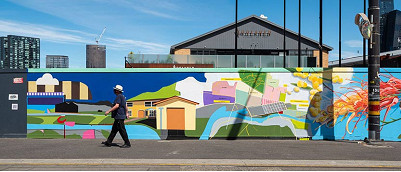 November 21st, 2023 - Adrian Doyle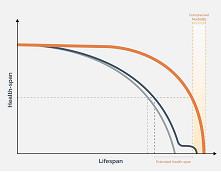 November 21st, 2023 - Susan Saunders

Subscribe
to
all
the
news
Like us on Facebook
Download the Latest Edition