Metro Tunnel HQ back in business
Metro Tunnel | 23rd March, 2022
Visitors are flocking back to the Metro Tunnel's award-winning interactive information centre on Swanston St, as the city-shaping project continues to reach new milestones.
Nearly 1500 visitors came through Metro HQ over the Labour Day weekend, getting a glimpse of the future of rail travel in Victoria.
The centre is again proving a major attraction for visitors and residents of Melbourne alike, following its reopening in November.
"There were some big numbers – around 500 each day of that long weekend, which is very encouraging and reassuring," Metro Tunnel HQ senior centre coordinator Hedley Imbert said.
"Like all CBD venues, we're gradually building up again as pedestrian numbers start to increase."
Metro Tunnel HQ provides an insight into some of the state's biggest ever public transport projects, including a 3D city model, panoramic theatrette, kids' activities and giveaways.
One of the highlights of the centre is the unique sneak peek at the new Town Hall Station rendered entirely in Minecraft, providing an exclusive preview of all seven entrances and the new underground walkway to Flinders Street Station.
The features are all part of a recent upgrade of the centre.
"We've improved the digital offer – there's interactive touch screens, multimedia and virtual reality goggles," Mr Imbert said.
"These interactive experiences have been introduced to the public to be able to communicate information about the projects in various forms – just to make it a more immersive, interactive and fun experience."
The Metro Tunnel project has entered a new stage of construction, with twin nine-kilometre tunnels now complete, major progress on five new underground stations and preparations underway for crews to lay track through the completed tunnels later this year.
The project will create capacity for more than 500,000 extra passengers a week during peak times across the city's train network when it opens in 2025.
Metro Tunnel HQ will remain open over Easter when Mr Imbert is expecting "bumper crowds" but will be closed on Good Friday •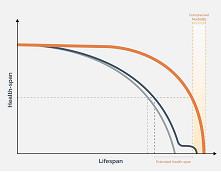 November 21st, 2023 - Susan Saunders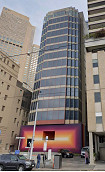 November 21st, 2023 - Barbara Francis & Rus Littleson

Subscribe
to
all
the
news
Like us on Facebook
Download the Latest Edition