Mirvac opens new LIV Munro build-to-rent tower at QVM precinct 
Brendan Rees | 24th January, 2023
A new $355 million build-to-rent (BTR) tower has launched next to Queen Victoria Market, offering residents a new way of living in the heart of the CBD.
The LIV Munro development is home to 490 apartments, as well as a range of amenities including a dedicated health and wellness facility, two cinema rooms, a pool, outdoor terrace, a games room, private dining and co-working spaces.
Developed by PDG, and built by Mirvac, the 39-storey building on Therry St is designed and built "entirely for renters," Mirvac's general manager of build-to-rent Angela Buckley said.
"We are aiming to offer renters in Australia a new way of living that provides security, connection, and community, but without the rental bond payment and uncertainty for lease terms."
"Creating thriving communities is what we do best, and to be able to provide quality rental accommodation that provides a wonderful living environment with security of tenure and well-designed, sustainable spaces with community at their heart, aligns with our purpose to reimagine urban life."
The BTR property sector aims to bridge the gap between buying and renting in the Australian property market, creating a viable option for those who can't or choose not to own a home.
Graphic designer Jon Quinnell, 31, said he was loving his one-bedroom apartment at LIV Munro after being drawn to the building's amenities, especially the co-working space which he described as a "selling piece".
Mr Quinnell, a UK resident who came to Australia last September on a working holiday visa, said he had always "heard good things" about the BTR model, and wanted to try it in Melbourne after staying in Shepparton.
He said paying $600 weekly rent with a car space was worth it given the location.
"It's fantastic, it's more than I expected, especially the community it has created," he said.
"Being so close to the city, it's so easy to get everywhere."
Couple Sofia Corbett, 21, and Kai Becker, 23 moved into their two-bedroom apartment in November, saying they were impressed with what the luxury tower had to offer after becoming tired of private rentals and dealing with maintenance issues.
"I feel like it's a place to stay longer and not just a place in between," Ms Corbett said.
"It's much more spacious than any other apartment in the city. We inspected many places and none of them looked as nice as this place."
In addition to no bonds being required, residents have control over their lease – they can stay as long as they choose, with controlled rent increases, and can even paint their walls.
They can also bring their pets with an outdoor dog park and dog grooming station being among LIV Munro's features.
Lord Mayor Sally Capp, who joined LIV Munro's celebratory launch on December 7, said the new BTR building provided a "very exciting future" for the Queen Victoria Market precinct, with access to affordable housing options within the inner-city having never been more important.
"Due to changing lifestyles and the affordability challenge more Australians are choosing to rent than ever before," she said.
"LIV Munro is a leading example of urban design done well. It caters to a range of renters, it fosters a sense of community, and it is done with the hallmarks of sustainability at its core."
The Bates Smart-designed LIV Munro building is the second of Mirvac's BTR projects to launch nationally, following the successful opening of LIV Indigo in Sydney in 2020 within a portfolio of five BTR properties, with two more to come in Melbourne. •
Caption 1: Lord Mayor Sally Capp at the launch of LIV Munro.
Caption 2: LIV Munro residents, Kai Becker and Sofia Corbett.
Caption 3: Graphic designer Jon Quinnell is enjoying the benefits of LIV Munro's amenities. Photo: Brendan Rees.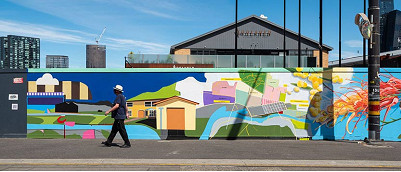 November 21st, 2023 - Adrian Doyle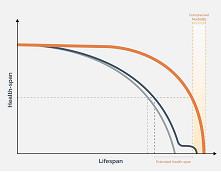 November 21st, 2023 - Susan Saunders

Subscribe
to
all
the
news
Like us on Facebook
Download the Latest Edition