Mirvac plans to transform city tower into "world-class asset" as office workers return to the CBD
Brendan Rees | 24th February, 2022
A $650 million plan to refurbish a tower at the "Paris end" of Collins St and extend it by 15 storeys will be considered by the City of Melbourne.
ASX-listed developer Mirvac wants to revitalise its 1980s office asset at 90 Collins St to create a new "boutique workspace and office destination" for the CBD.
Under the plans, Mirvac will retain and refurbish the existing 21-storey building as well add extra levels to transform it into a 164-metre "new look workplace" as its customers enter a "post-COVID world".
The revamp of the tower would include an additional 15,000 square metres of commercial space, a new lobby to Collins St, dedicated wellness areas, a connection from Alfred Place to Pink Alley via the ground floor, which would accommodate 3500 workers.
Mirvac said the project, which would take the building to 37 levels, would not have "any adverse impact" to the adjacent heritage buildings at 86-88 Collins St.
Mirvac office general manager Andrew Butler said the refurbishment was part of its commitment to reinvesting in assets with sustainability in mind.
"We are delighted to be able to demonstrate our confidence in the strength of Melbourne's office market with this proposal to upgrade 90 Collins St into a boutique, world-class asset," he said.
"In July 2021, we became the first Australian property company to reach net positive carbon, nine years ahead of our 2030 target."
Maintaining and refurbishing our existing assets, rather than opting to demolish them, means that we can retain the embodied carbon in the building. This fits our 'whole life carbon' portfolio approach, where we consider the carbon emissions produced over the entire lifecycle of a building.
Designed in partnership with architects Fender Katsalidis, Mr Butler said the tower's "high-quality, tech-enabled" office spaces and "best-in-class" sustainability credentials would be well sought after as companies look to return workers to the CBD.
Mirvac said it had made a commitment to contribute to capital works on Alfred Place adjacent to the site, allowing the City of Melbourne to deliver "an enhanced public realm for the benefit of the wider city".
By purchasing the air rights of 86-88 Collins St from level three and above, Mirvac said it would ensure that "no further development can occur on this historic site, assisting with the retention of this important Collins St address".
The proposal will be considered carefully by the City of Melbourne, but if approved Mirvac hopes to begin construction in 2023.
Deputy Lord Mayor Nicholas Reece said council looked forward to working with the applicant to ensure "this is a world-class development at the best business address in Australia is one that Melburnians can be proud of".
"A prime location like this at the Paris end of Collins Street is always going to attract a lot of attention and this application will be considered carefully by our planning officers and councillors," Cr Reece said.
"The sustainable building benefits of the proposed approach is to be commended: building on top of the existing tower, rather than knocking it down, would make this a much more carbon-efficient project saving the equivalent of 2218 car trips around the world in carbon emissions.
"While we support the design concept, we would like to see further work done on the massing of the new addition and on the dialogue between old and new forms.
"This planning process is a fantastic example of City of Melbourne's commitment to Design Excellence – the proposed design has received feedback from our Melbourne Design Review Panel [MDRP], which has been well-received by the developers and architects."
CBD residents' group EastEnders president Dr Stan Capp said in any new development he hoped heritage values of existing and surrounding buildings would be protected.
Dr Capp added the newly formed MDRP also "really needs to look at these really objectively and give advice to council" •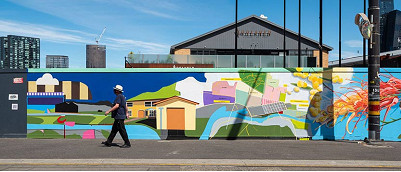 November 21st, 2023 - Adrian Doyle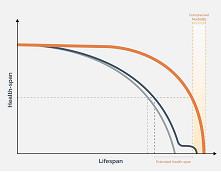 November 21st, 2023 - Susan Saunders

Subscribe
to
all
the
news
Like us on Facebook
Download the Latest Edition