More residents could be key to CBD's future: Premier
David Schout | 23rd March, 2022
Victorian Premier Daniel Andrews said Melbourne CBD's future vibrancy could depend on increased resident numbers and converting office space into dwellings, as the central city grapples with "permanent" changes.
In a revealing speech to the Committee for Economic Development of Australia (CEDA) on March 5, Mr Andrews was asked about the government's long-term plan facing the CBD after a permanent shift to hybrid working.
Noting the "permanent" changes as a result of COVID-19, the Premier gave an early insight into where the state government projects a CBD recovery could emerge from.
"There's been a lot of loud voices and a lot of criticism. That's fair enough. People are hurting and change is really tough. But, I don't think we're going to go back to the way it was," he said regarding city workers.
"I think some people, for some time each week are going to spend that time working at home. And we need to embrace that and turn that into an important opportunity. I would welcome a discussion about commercial real estate in the city, and about the fact that's going to change."
"Some businesses are not going to need the floor space that they used to need. If you want to keep the CBD vibrant, then maybe we need to have more people living in the CBD."
The push to convert office space into residential use has seen pushback during the past 12 months, with critics arguing there was little demand in the property industry to do so.
Others argue that, from a practical standpoint, the move would be difficult given the large floorplates of commercial spaces, which could result in lower-quality housing given the need for natural light in residential buildings.
But Mr Andrews said this was a challenge that could be met.
I know conversions are difficult because floorplates are not designed for that; draught, ceiling heights and all those sorts of things. But all that — we can work through those things. We can talk about those things. What I'm saying is that some of this will be lasting, but we have to use that as an opportunity. And I think sitting down and talking and being as collaborative as possible is how we will turn those challenges into opportunities for the future.
It emerged during the speech that there was a gap between the Premier's and Lord Mayor Sally Capp's projections for the number of daily workers that will return to the CBD on a permanent basis.
While acknowledging a bounce-back in recent weeks, Mr Andrews said the government expected the number of Monday-to-Friday workers travelling into the Hoddle Grid to eventually settle on just over half of the pre-pandemic figure.
"I think there are some changes that are going to be quite permanent, if not, they'll certainly linger for a while," he said.
"I think the days of having 100 per cent of people at their desk 100 per cent of the time, in the CBD and in CBDs in the suburbs or regional cities, I don't know about that. I think that working from home works very well for some people some of the time. We estimate we're going to finish up with about 60 per cent back. I talk to big employers, particularly in the CBD, they're probably more like the 50 per cent mark."
However Lord Mayor Sally Capp's expectations were higher.
While Cr Capp did not directly answer CBD News' question about the council's long-term projections, the Lord Mayor remained upbeat about the city's prospects.
"The City of Melbourne has seen a significant surge in workers returning to the CBD over the past few weeks. Mid-week, foot traffic at commuter hubs has been at 70 to 80 pre cent of pre-pandemic levels," she said.
"Looking forward, a major focus for the City of Melbourne will be maintaining our reputation as both a work and entertainment hub, and we will continue to promote our CBD as a city that earns the commute. We have the best job opportunities right here in Melbourne. Workers wanting to join companies at the forefront of tech, construction, fashion and art will find themselves drawn to the city."
However, Cr Capp conceded that certain changes were permanent and would not return to what they were prior to COVID-19.
The shift to hybrid working has, according to many, been one of the few positives to emerge from the pandemic and, asked whether the council was fighting a losing battle trying to entice workers back into the city, Cr Capp acknowledged the city had a new "rhythm".
"Before the pandemic, flexible work was already gaining momentum," she said.
"Now more than ever, the city has a new rhythm. We will continue working closely with traders as the city learns about this new rhythm and what that looks like into the future."
The comments came as the council unveiled a new project to minimise COVID-19 transmission in office buildings by retrofitting ventilation systems.
In partnership with the University of Melbourne and CBUS Property, the research project "BREATH" will for three months trial and evaluate different ventilation systems in a vacant CBD building.
The university's researchers will trial three types of ventilation systems and perform a cost-analysis to determine how much each measure will cost per square metre and, at the conclusion, make the findings available to building owners, tenants and partners to inform how best to improve their workplaces.
"This is the first time such a team has come together to solve this massive problem from energy-use and infection control perspectives simultaneously," University of Melbourne's Head of Mechanical Engineering Professor Jason Monty said.
"Our team of fluid dynamics experts will be measuring the complex airflow patterns between occupants that can carry infectious disease. We'll combine that with monitoring energy use, temperature and human comfort to determine the most efficient ventilation systems." •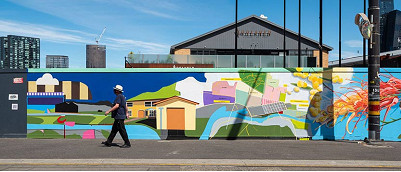 November 21st, 2023 - Adrian Doyle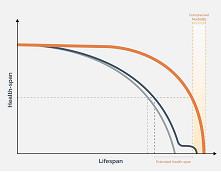 November 21st, 2023 - Susan Saunders

Subscribe
to
all
the
news
Like us on Facebook
Download the Latest Edition