More than 100 CBD buildings granted heritage protection as huge review adopted
David Schout | 27th April, 2022
A mammoth review into buildings of significance in the CBD has seen 126 new sites granted heritage protection.
The City of Melbourne's Hoddle Grid Heritage Review — the largest heritage review undertaken by a local government in Australia — was finally adopted at an April 26 meeting.
First initiated in 2015, before being given a broader scope in 2017, the adopted review (now awaiting the Minister for Planning's approval) provides permanent heritage protection to places inside the Hoddle Grid.
The protection does not prevent redevelopment of buildings, but rather ensures future changes are done sensitively.
Notably, it grants heritage status to a number of significant "postwar" buildings developed from 1945 to 1975.
An extensive independent planning panel report conducted as part of the review concluded that while Victorian era architecture of the 1880s financial boom and subsequent Edwardian era buildings were "widely acknowledged, recognised and appreciated", heritage studies generally had "limited regard to the postwar Modernist period of development."
The review has been credited with progressing the notion of heritage beyond purely architectural significance.
"We now have 126 more buildings (and some stronger heritage precincts) in the heritage overlay," the council's heritage chair Cr Rohan Leppert said in a Facebook post, after councillors unanimously backed the review at an April 12 Future Melbourne Committee meeting.
"This includes many significant post-war buildings, ensuring that Melbourne's layers of history will be able to be seen for generations to come. I couldn't be prouder."
Cr Leppert, who initiated the review in 2015, said he was "spurred on every step of the way by the tireless Melbourne Heritage Action (MHA) advocates."
MHA said the adoption of the review was a "huge step forward."
"This amendment also looked at social significance and Aboriginal heritage sites, an important sign of progress in how we categorise heritage beyond simply architecture," the group said.
Cr Leppert has previously said that Melburnians "may be surprised" that several of the buildings noted in the review had not been granted heritage protection already.
He has argued that heritage overlays were "not about age [but] about recognising the places that have importance to us as a community."
The planning panel recognised that the postwar Modernist period (1945-1975) encapsulated a period of "great societal and economic change" in Melbourne, and that was reflected in its recommendations.
"It represents a period of prosperity, confidence and optimism and expansion marking Melbourne's emergence as an international city, with the financial sector in particular looking to establish a corporate presence. This era of activity had a dramatic impact on the streetscape and skyline of the central city."
The independent panel supported heritage overlay being applied to 126 of 137 sites analysed as part of the review.
The council conceded the nine places (plus two that had been demolished) not recommended for protection was "reasonable".
Deputy Lord Mayor Nicholas Reece said adopting the review felt like a "momentous moment" and was something in which the city can be "very proud".
"It's not every day that a 4577-page report comes before councillors — that gives you a sense of the magnitude of the task that has been undertaken." •
For more on the Hoddle Grid Heritage Review, read Melbourne Heritage Action president Tristan Davies's regular column on page 21.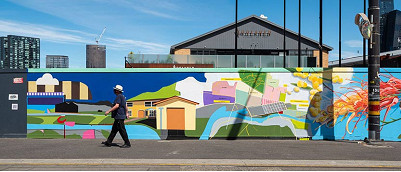 November 21st, 2023 - Adrian Doyle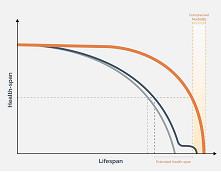 November 21st, 2023 - Susan Saunders

Subscribe
to
all
the
news
Like us on Facebook
Download the Latest Edition