More vulnerable on a scooter
Rhonda Dredge | 24th February, 2022
There's a spot where the bicycle path beside the Yarra enters the area known as Birrarung Marr on the way into town.
Dean, of Richmond, remembers the details of the terrain only too well.
He was on an e-scooter and suddenly discovered a low fence next to the path.
When the sun is in your eyes, the cross pole is difficult to see. There's grass on one side, concrete on the other, and a shady tree.
"I saw the bollards but not the silver bar," said Dean, who flipped over the fence and landed on his head and shoulder.
Luckily the 40-something year-old engineer was wearing his own helmet.
A week after the accident he still had shoulder pain and was booked into see a physiotherapist for an x-ray.
"I'm quite embarrassed," he said and did not want to be identified, but has come forward because others could make the same mistake.
With scooter fever hitting the city many with diners like Dean are heading off to the CBD for a long-awaited Saturday night out.
Dean, his partner and another couple picked up the e-scooters at the corner of Swan and Church streets and were on their way to a new vegan restaurant when the accident occurred.
"We had to ride on the road and that was pretty scary," one of the party told CBD News. They then joined the bicycle path and that was easier but very busy with people attending sports events.
"There was a flood of people coming the other way," Dean said. "The sun was low. I went out onto the grass."
That was a mistake, he said, yet any experienced cyclist will tell you that there are multiple sets of bollards you have to dodge to get into town.
"I hit the cross member. I flipped over and landed on by head and shoulder," he said.
Dean's hand was puffed up and bruised and his helmet was cracked by the impact.
"I feel very lucky. I landed on concrete and I'm not a spring chicken."
He advises scooter riders not to go out onto the grass. In fact, he is giving scooters up. The ride cost $13 but he's already amassed medical bills of $100.
"I suspect I won't use a scooter. They're quite different to riding on a bike. You're more vulnerable on a scooter," he said.
The party continued their journey by tram and got an Uber home •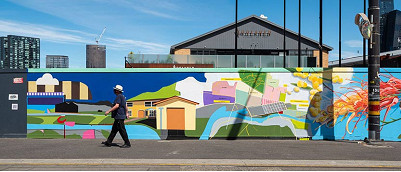 November 21st, 2023 - Adrian Doyle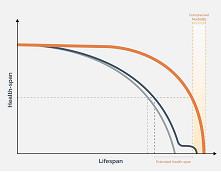 November 21st, 2023 - Susan Saunders

Subscribe
to
all
the
news
Like us on Facebook
Download the Latest Edition