Much-loved festive staple spreads Christmas joy flawlessly 
Kaylah Joelle Baker | 23rd November, 2022
The official opening night of award-winning A Christmas Carol kicked off on Friday, November 18 at the Comedy Theatre, leaving audience members positively buzzing and filled with Christmas cheer.
A classic staple over the festive season, the production first premiered at London's The Old Vic in 2017, before then appearing on Broadway and winning an impressive five Tony Awards.
Based on the Charles Dickens' timeless 1843 novella, the Australian production of A Christmas Carol, directed by Matthew Warchus (Matilda the Musical) and written by playwright Jack Thorne (Harry Potter and the Cursed Child), remained loyal to the themes of hope and redemption while making it its own.
Brought to life by a strong cast of performers, including a flawless and dedicated performance from David Wenham as the selfishly bitter and greedy main character of Ebenezer Scrooge, A Christmas Carol is one that seamlessly transports the audience from viewers to participants.
"The story follows the character of Ebenezer Scrooge, and I would say it is about the paths we choose and the choices we make, and this particular character made choices that have isolated him from everybody who loves him or wants to love him," Sarah Morrison, who plays Scrooge's love interest Belle, told CBD News.
"He then finds himself at a crossroad and is offered a choice to redeem himself when three ghosts visit him on Christmas Eve; the ghosts of Christmases past, present, and future."
The performance opened with pre-show festivities and musical performances that lightened the mood, before Scrooge then entered the stage determined to diminish any enthusiasm and cheer that remained.
As the play unravelled and pivotal moments of Scrooge's life were acted out on stage, willed on by the ghosts of Christmases past, present and future, a multitude of emotions followed.
"Most people know the story of A Christmas Carol, but the way it is staged and reimagined is really interactive and exciting, and I think we have all been surprised by how moving it actually is, especially at this time of year which can be [both] a happy and sad time for many people," Ms Morrison said.
"That's why I would encourage people to come along, because if you think you know what you are going to get, I would hedge my bet that you will be surprised."
While the production was filled with moments that were heartbreaking and painful to watch, Mr Wenham's comedic timing could just as quickly lighten the mood with his character's carefully crafted quick witted one-liners.
The shift into different scenes and dramatic pivotal moments were also enhanced by magical elements that were highly imaginative, transformative, and eerie when it needed to be.
Audience participation in one particular scene even saw the audience having to pass along props from the back of the theatre to the front, while watching as potatoes, limes and apples travelled down a material sheet from the balcony to the stage.
Entertaining to the very end, it was a profound example of a heartwarming production that could make chaos its friend and leave you cheerfully humming Christmas carols long into the night. •
For more information: christmascarolaustralia.com.au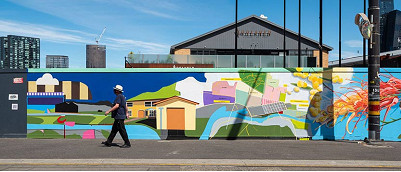 November 21st, 2023 - Adrian Doyle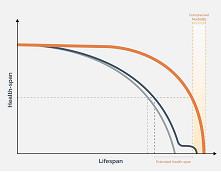 November 21st, 2023 - Susan Saunders

Subscribe
to
all
the
news
Like us on Facebook
Download the Latest Edition