Nevile and Co. Commercial Lawyers: the CBD's true agents of change
Jack Hayes | 27th July, 2022
With more than half a century of practicing law, you'd forgive Peter Nevile, founding partner of Nevile and Co. Commercial Lawyers, to be a little stuck in his ways.
It is that experience, however, that has created an adaptability rarely seen in the industry because, as he will say, "if you stand still, you will be passed by."
Founding his boutique firm in Malvern more than 51 years ago, Mr Nevile decided to migrate to the CBD in 1986 when the weight of a growing clientele demanded a city-based firm; the same location he operates from today.
Mr Nevile's story is one of stability and success all circling the mantra of not focusing on problems, but on solutions.
"Our focus these days is not just to give legal advice; we create solutions for our clients. People don't just want advice; they want an outcome," Mr Nevile said.
"As a lawyer in the game for more than 50 years you see lot of things. You see a lot of people make mistakes, but you also see a lot of successes."
"We've found over the years, you must keep changing, you have to keep reinventing yourself. If there is one thing certain in life, it's change."
Examples of this change permeate through almost everything you see at Nevile and Co. Whether it's coordination of content across various social media platforms, or the diverse languages spoken among staff, from Mr Nevile who is fluent in Indonesian himself, to staff speaking Hindi or German, everything is engineered to service their growing client base both here and abroad.
As a boutique firm, Mr Nevile said his company had aligned itself with businesses like Central Equity, the Melbourne developer famous for forming the Southbank precinct we know today, which has allowed to the firm to stretch its operations into the global market.
"That partnership [with Central Equity] has seen us presenting all over the world, from China and England, to India, Indonesia and Vietnam," Mr Nevile said.
"Although we have been stable in the one place for a long time, our client base changes. We have a very diverse client base, particularly our offshore side of things, and as a result our firm needed to change with it."
"In 2021, I promoted Meng Cheong, one of our longest serving lawyers, to the position of partner; it is about rewarding that commitment and experience, and ensuring our clients are serviced for years to come."
"It's a very collaborative process between our firm and clients. We don't try and make something perfect; make it good, so it works and then in light of discussions with the client and in light of experience we have you can adapt it so it's an organic movement."
Along with an evolving firm, the Nevile and Co. team has been catering for an increasingly diverse client base.
With 99 five-star reviews on Google, Mr Nevile told CBD News the younger demographic of his clients had forgone the traditional ways of asking their parents where they went for legal advice and were jumping online and reading reviews instead.
"The majority of residents in the city is young professionals. They need wills, they might buy a property, there are a number of ways we can help service them," Mr Nevile said. "Whether it be with relation to leases or owners' corporations, we want to limit the risk our clients are subjected to in these processes."
"Risk management is an overriding thing that we do. If you are in business there are risks, you can avoid them, but with our experience, we can work with you to identify the risks and then manage them to minimise your risk."
While Nevile and Co.'s list of services is extensive, including migration law, family law, wills and estates, property and conveyancing, disputes and litigation and, naturally, business and commercial law, Mr Nevile admits his firm can't do everything.
"We stick to what we are experienced at, and if we can't handle something, we will refer you to someone who can," Mr Nevile said.
"We work collaboratively with all current and future clients; we are transparent, we are risk managers, and we look to provide solutions and outcomes, not just legal advice." •
For more information: nevile.com.au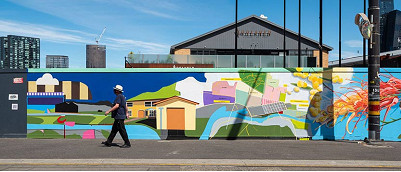 November 21st, 2023 - Adrian Doyle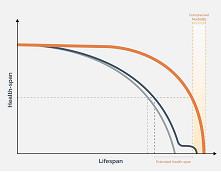 November 21st, 2023 - Susan Saunders

Subscribe
to
all
the
news
Like us on Facebook
Download the Latest Edition