New campaign to lure residents into the CBD
Jack Hayes | 24th November, 2021
In 1978, architectural commentator Norman Day described Melbourne as "an empty useless city centre."
Fast-forward 14 years with Melbourne battered by the "recession we had to have", the then Kennett state government and City of Melbourne drafted a piece of planning policy that would eventually transform the city into one of the world's most liveable.
"Postcode 3000" encouraged residential development in the CBD aiming to bring the total number of city units from (then) just 600, to 8000 over the following 15 years.
Another three decades on and the City of Melbourne has dusted off the trusted playbook with a new campaign aimed at luring new residents into the CBD yet again.
​This is Your Local aims to showcase everything quintessentially Melbourne from our buzzing cultural scene, eclectic nightlife, greenspaces, exceptional employment opportunities and convenient amenities – all with the goal of encouraging new residents to make Melbourne "their local".
The campaign will promote a host of incentives for new home buyers including a full stamp duty discount for new residential properties valued up to $1 million within the City of Melbourne.
A 100 per cent stamp duty exemption is available for new residential properties that have been on the market for more than 12 months.
Additionally, first home-buyer's purchasing an off-the-plan property will qualify for a duty concession if the home is valued at up to $1 million until June 30, 2022.
Lord Mayor Sally Capp said with stamp duty savings in the tens of thousands of dollars, there had genuinely never been a better time to purchase a property in the city.
"Melbourne has a cultural heart like no other. It's a wonderful place to live with everything you need within a 20-minute stroll from your home," the Lord Mayor said.
"When you live in the city, everything is at your doorstep. Your local shops are the Queen Victoria Market, your local park is the Royal Botanic Gardens, and the MCG is your local footy ground."
The campaign, which will be featured across varying forms of print, digital and social media, will see a partnership with REA Group and Domain to create an online hub with articles outlining the lifestyle and financial benefits of city living, as well as property listings eligible for Victorian Government stamp duty concessions.
With border closures and restrictions putting considerable pressure on the city's property market, the council is looking to stem the bleeding and open the floodgates for new generations of CBD residents.
"The median price of units in Melbourne has fallen 7.5 per cent in the past year, while the average time properties are on the market has jumped by 24 per cent compared to pre-COVID levels across the CBD, Docklands and Southbank," the Lord Mayor said.
The campaign will also be targeted at next home buyers and investors looking to purchase in the next six months.
As part of This is Your Local, Melbourne's liveability will be promoted to renters who want to make the most of the city's universities, events, public transport and shopping.
Creative Melbourne lead and Docklands local Cr Jamal Hakim said the campaign emphasised what Melbourne did best, and that it would help drive an increase in buyers and renters flocking to the city.
"Whether you're a first home-buyer, an upsizer or an empty-nester, nowhere else in Australia can you find the world-class arts, culture, hospitality and retail that's on offer throughout Melbourne," Cr Hakim said.
"My 'local' is the stunning Docklands precinct, where I enjoy making the most of the beautiful waterfront location, the iconic city views, and the shops that are just a stone's throw away from my home."
"I can't wait to welcome an influx of vibrant new community members looking to make Melbourne 'their local'."
Local resident and owner-operator of Degraves St favourite Clementine's, Melanie Ashe, told CBD News she believed, as a biproduct of lockdowns and lack of daytime CBD visitation, the connection between locals had flourished.
"I think it is a little untapped as far as people understanding how good it is to live in the city; at the moment it is just our little secret," Ms Ashe said.
I would love to see the development of a city-based community centre that allows locals to catch up and celebrates the residents and small businesses that make the city what it is.
"It is a matter of connecting community and allowing it to grow, now more so than ever, it is time to build with one another and create that deep sense of belonging."
The campaign is part of the $100 million joint Melbourne City Recovery Fund between the City of Melbourne and Victorian Government.
For more information: realestate.com.au/thisisyourlocal
Have your say on what you "have missed most" in the CBD
As the CBD emerges from lockdowns, the City of Melbourne wants to know what residents "have missed most" and "who you can't wait to see".
Through Participate 3000, the council is inviting residents in "re-discovering and making our Melbourne CBD neighbourhood the best it can be" through a range of engagement activities and a survey.
Activities include sharing a fill-in-the-blanks postcard and hosting a virtual tea party with your neighbours.
Rafael Camillo, president of Residents 3000, said Participate 3000 was a "great initiative" which allowed locals to have their say on the important issues like safety, waste, graffiti, street cleaning and planning/urban design.
"Let's revive our CBD to be more inviting city for residents and visitors, we don't want to go back to how it was," he said.
The feedback and information gathered through Participate 3000 will influence the council's development of a Neighbourhood Plan for the CBD. Consultation closes December 10 •
To have your say: participate.melbourne.vic.gov.au/participate-3000
Residents 3000 will be hosting its final event for the year on December 2 at the Kelvin Club, 14-30 Melbourne Place. All residents are welcome to attend for some "Christmas cheers" with the event including a guest presentation from Donazzan Boutique Property, who will provide a property update.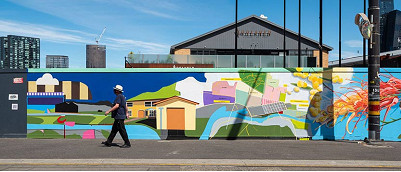 November 21st, 2023 - Adrian Doyle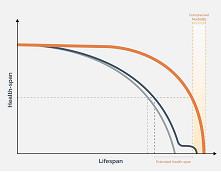 November 21st, 2023 - Susan Saunders

Subscribe
to
all
the
news
Like us on Facebook
Download the Latest Edition