New chocolate gallery offers amazing world of chocolate art
Brendan Rees | 23rd March, 2022
For those with a sweet tooth, you are about to walk into a chocolate heaven.
The YESIGN Chocolate Gallery, a new shop at Little Collins St, is filled with bespoke handmade Belgian chocolates – with some of the most extraordinary chocolate art described as "too pretty to eat!"
The shop, which opened last December as part of a City of Melbourne scheme to fill empty shop fronts, is a celebration of everything chocolate – with an array of chocolate treats, chocolate money, and chocolate bars featuring images of the iconic Flinders Street Station, Luna Park, and Hosier Lane.
There are also stunning chocolate paintings created by the shop's owner and chocolate artist Young Chen, which are all edible.
This includes the reproduction of the infamous Girl with a Pearl Earring (which took Ms Chen two weeks to make) and a reproduction of the 1889 Van Gogh self-portrait, selling for $1500 and $950, respectively.
But if that is a little outside of your budget, chocolate treats start at $6 while gift ideas range between $20 and $30, and $15 for chocolate bars.
"Our chocolates are for art lovers, families, events, wedding favours," Ms Chen said.
"Customers love the combo of chocolate and art. It even works better in Melbourne as a city of art.
"The chocolate gallery was born in Melbourne, and we are happy to grow the business here for Melbournians."
Ms Chen said her dream to open her shop evolved during the start of Melbourne's lockdowns when she was at home "playing around" with chocolate.
I gradually found the healing and therapeutic power from the painting process. So, I dreamed of the concept of a chocolate gallery.
Before the pandemic, Ms Chen started a chocolate business in 2018 where she would sell handmade chocolates with unique edible images at markets, pop ups, and on her online store.
But by opening a chocolate gallery, Ms Chen said it provided an opportunity to let people see "more possibilities about chocolate art" and a "something to remind us to be kind to ourselves and others."
"We have had some regular clients who come to us whenever they look for a gift idea. The clients who bought our chocolates a few years ago still remember us, and they are surprised that we have a physical shop now."
Lord Mayor Sally Capp said the City of Melbourne's $2.6 million Shopfront Activation Program was "breathing new life" into the city by giving artists, makers, and budding entrepreneurs the opportunity to test their business ideas in vacant spaces.
"Young's pop-up store YESIGN is a great example of the breadth of the program, and we're thrilled that she's using the space to bring her spectacular chocolate designs to Melbourne," she said.
"Over the coming months, we'll fill dozens more shopfronts across Melbourne with one-of-a-kind offerings to reinvigorate parts of the city that need it most, while supporting our creative and start-up communities."
The pop-up stores offer everything from fashion and food to music and art, "giving people yet another reason to rediscover our great city."
The program is jointly funded by the City of Melbourne and the state government, as part of the $100 million Melbourne City Recovery Fund, and will run until August 31, 2022.
YESIGN is currently scheduled to operate until April 30 •
Caption: Young Chen is excited to open her new shop, the YESIGN Chocolate Gallery.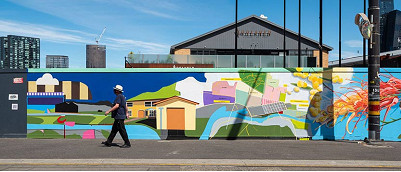 November 21st, 2023 - Adrian Doyle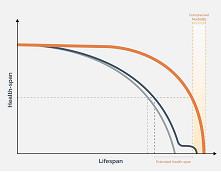 November 21st, 2023 - Susan Saunders

Subscribe
to
all
the
news
Like us on Facebook
Download the Latest Edition