New City Square artwork goes above and beyond
Metro Tunnel | 25th October, 2023
An eye-catching new artwork on the Metro Tunnel's City Square site fence is giving Melburnians something to think about as they travel down Swanston St.
The work is a collaboration between the Metro Tunnel Creative Program and the Wheeler Centre, to celebrate the Wheeler Centre's Spring Fling 2023 series.
Six well-known Victorian writers – Alice Pung, Nevo Zisin, Claire Coleman, Bruce Pascoe, Jennifer Down and Carly Findlay – were commissioned to write original reflections on the theme Above and Beyond.
First Nations visual artist ENOKi then created a series of vibrant illustrations, to complement each of the written pieces.
An intriguing extract from each written piece accompanies each illustration in the thought-provoking display at City Square.
According to creative program engagement manager Sarah Robins, the collaboration celebrates some of Victoria's most esteemed literary talent as well as the city-shaping Metro Tunnel Project.
"The Wheeler Centre's Spring Fling theme of above and beyond made perfect sense for us, as we have tunnelled under the city and Yarra River, and built underground stations," Ms Robins said, adding that imbuing a sense of place wasn't part of the brief but came through in most of the written pieces.
"For example, Carly Findlay reflects on how the liveability of our city can be improved with better accessibility, while Alice Pung raises a spectre many of us would prefer remain out of sight – the local rat population!"
Ms Robins said the work created a unique experience for Melburnians and includes the chance to listen to audio of the writers reading their own work.
"It's amazing to be able to see the artwork from a tram window and then read the written piece, or better yet, hear the author read their piece as you continue on your commute."
You can read or listen to each piece via the Wheeler Centre's website: wheelercentre.com/above-beyond-metro-tunnel/
Work at Town Hall Station is continuing at pace, with architectural fit-out under way and construction of a new pedestrian underpass linking the new station and Flinders Street Station well advanced.
A small section of footpath on Flinders St that had been closed for construction reopened in late September.
Town Hall Station will be a new gateway to some of Melbourne's most popular destinations, including Federation Square and Southbank when it opens in 2025 – a year ahead of schedule.
It will feature extraordinary cathedral-like arched ceilings and some of the widest platforms in the world. •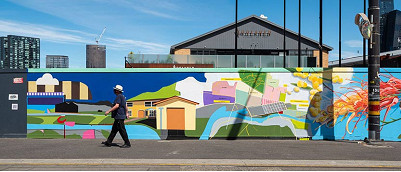 November 21st, 2023 - Adrian Doyle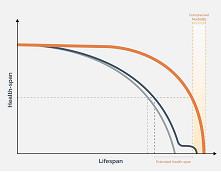 November 21st, 2023 - Susan Saunders

Subscribe
to
all
the
news
Like us on Facebook
Download the Latest Edition