New deadline on missing Elizabeth St plan
David Schout | 22nd June, 2022
Forgotten plans to pedestrianise large parts of Elizabeth St will be back on the agenda by early 2023 at the latest, after City of Melbourne councillors pushed officers for an update on the project.
Councillors endorsed the Elizabeth St Strategic Opportunities Plan in May 2019, with a vision to "celebrate and enhance" the busy thoroughfare by creating a "greener, safer, people-friendly street."
Since then, however, the plan has been beset by delays, combined with silence from Town Hall about when it might, if ever, be enacted.
Last month, CBD News reported that the project had yet again been allocated zero funding in the council's latest budget.
Further, residents and traders had been provided no updates as to what was planned for the street-shaping project.
Only stage one works, at the southernmost end (outside Flinders Street Station), have been completed.
Stage two, which proposed to pedestrianise almost all of Elizabeth St between Little Collins and Little Bourke streets, was forecast to start in 2020-21 but was now nowhere to be seen.
At the June 7 Future Melbourne Committee meeting, Cr Rohan Leppert introduced a motion that requested council management present Elizabeth St plans by March 2023 at the latest.
He said while there had been reasons for the delay, "the time was more than ripe" to return the plan to council chambers.
"[It's] nowhere to be found in our budget and forward estimates," Cr Leppert said.
"But we did release a plan saying that we'd have done stage two by about a year ago. Now obviously I'm not criticising anyone there — we have had a global pandemic, meaning it's difficult to do everything at once. But, what we haven't articulated is a clear plan for how we're going to continue to roll out the Elizabeth Street Strategic Opportunities Plan."
The plan, endorsed more than three years ago, proposed to "transform" Elizabeth St by widening footpaths, planting more trees, upgrading lighting and improving street furniture.
Research at the time indicated that, on average, nine in 10 people on Elizabeth St were pedestrians or tram users.
However, the street was largely arranged for vehicle access, despite only six per cent of people travelling in cars.
"Elizabeth St is primarily configured as a vehicle thoroughfare, with almost half the street space being allocated to traffic and parking," the plan noted.
"Walking has been identified as the way the vast majority of people travel along Elizabeth St, yet pedestrians have the least amount of space."
Cr Leppert said the timeframe of March next year would give the council enough time to consider allocating funding for 2023-24.
"I'm not proposing to spend a cent today, I'm just saying that let's consider some recommendations towards the end of the next financial year so that we can make some potential decisions for the financial year after that," he said on June 7.
"This is all about bringing together some issues that have the potential to be hotly debated and contested because everything, as we know, inside the Hoddle Grid evokes a lot of passion. But we hopefully can agree that the best way to approach these issues is through data-driven, clear policy that ultimately is very transparent about the vision of the city we're trying to articulate, and where we want to go to and why."
The motion was part of a wider push for accountability on the completion of the "Future Streets Framework" and a report on the extent to which the objectives of the "Little Streets transformations" project have succeeded.
The Little Streets transformations have trialled the reduction of speed from 40km/h to 20km/h on all one-way sections of Little Collins St, Little Bourke St, Little Lonsdale St and Flinders Lane.
Cr Leppert said while these reductions had "been an absolute boon for pedestrian and cyclist safety", feedback had suggested that stencils and visual cues indicating that these were now shared zones "[hasn't] necessarily always succeeded". He said the council was now in a position to collect data to see which interventions had succeeded and what needed to change.
Councillors also voted unanimously that this report be presented by March 2023. •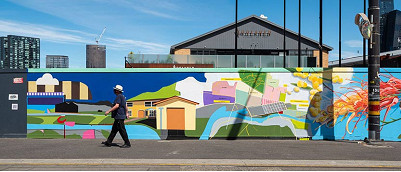 November 21st, 2023 - Adrian Doyle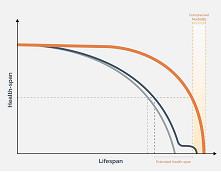 November 21st, 2023 - Susan Saunders

Subscribe
to
all
the
news
Like us on Facebook
Download the Latest Edition