New library coming to Queen Victoria Market
By Brendan Rees
A brand-new community library with a roof top terrace is coming to the iconic Queen Victoria Market precinct, with hopes it could open as soon as 2023.
City of Melbourne councillors unanimously endorsed a proposal at their October 12 meeting for a three-storey library which will form part of a new $70 million council-owned community hub.
The new library will feature a rooftop terrace for outdoor reading and activities, new community spaces, meeting rooms, a commercial kitchen and an auditorium.
Construction of the five-storey community hub was completed in September, and is a significant part of the $450 million Munro development.
It will be home to family services, shared work spaces, and affordable housing units – with a fit-out for use anticipated to cost between $12 million and $14 million, according to a council report.
Lord Mayor Sally Capp said a library in the city's north would improve access for residents and activate the growing precinct.
"We're expecting 24,000 new residents in the area by 2040, so we want to provide additional community facilities to meet the needs of a growing population," she said.
"The Munro community hub location will make it easier for local residents to access library services, while also driving visitation to the precinct and encouraging creativity and innovation."
Cr Capp said a recent review of the council's plans for the site found a childcare facility was not the "most suitable use of the space".
"When council first drew up its plans for Munro in 2014, there was high demand for childcare in the city's north to support local residents and workers. New data suggests that gap has largely been filled by not-for-profit and private operators."
According to Creative Melbourne portfolio lead Cr Jamal Hakim, 1.5 million people a year visited City of Melbourne's libraries before the pandemic.
"Libraries are an important part of our social and economic infrastructure, providing valuable places for people to connect and access services," he said.
Queen Victoria Market CEO Stan Liacos said his organisation was "delighted" by the community library proposal.
"We think this is a terrific decision by council and is absolutely in the best interests of our great market and its surrounds," he said.
"We think the Munro development is a perfect location for another city library that's not only fabulous for the community but also in attracting people to our market, and a creating a community buzz."
"It creates a vibe and atmosphere which is ultimately what every good market wants so we are delighted."
CBD residents group EastEnders president Dr Stan Capp said the new facility was "a great initiative to increase services to the community and we welcome it; it's always good to bring community groups together".
Rafael Camillo, president of Residents 3000, also applauded the proposal, saying it was a "massive welcome" and "would bring communities together".
"Anything that provides community more access to culture, knowledge, and putting communities together is always going to be important," he said.
"Libraries are for everyone of all ages – the more the merrier."
Friends of Queen Victoria Market spokeswoman Mary-Lou Howie said it was "is in favour of any public service in the Munro development which is likely to generate visitation to the market".
"The City of Melbourne's change of heart to include a library is likely to attract more custom to the market than a childcare centre," she said.
The library's spaces, services and programs will be designed with input from First Nations peoples.
The Munro site was purchased by the City of Melbourne in 2014 and is a significant part of the ongoing Queen Victoria Market renewal project.
In addition to the 3100 sqm library, the development will feature retail outlets, a boutique hotel, build-to-rent residential apartments and a community hub.
The Munro library will join the City of Melbourne's existing network of six library branches •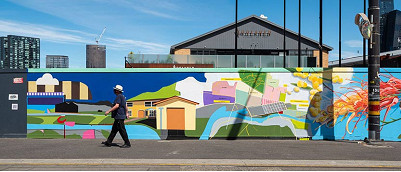 November 21st, 2023 - Adrian Doyle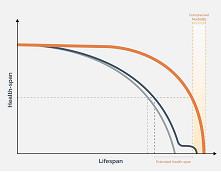 November 21st, 2023 - Susan Saunders

Subscribe
to
all
the
news
Like us on Facebook
Download the Latest Edition