New life for an old favourite
By Jack Hayes
Can a sequel ever be as good as the original?
In most cases, no. The task of evoking comparable nostalgia and infatuation is one that, for many of those that have tried, proves too much.
For Melbourne restauranteur, David Mackintosh, that task was laid out bare when he decided to reincarnate one of inner-Melbourne's landmark cafes, Brunswick East's Pope Joan.
In 2019, together with Pope Joan founder and chef Matt Wilkinson, he began the challenge of uprooting the memories so deeply imbedded in Melbourne's inner north and developing a new identity at a new CBD home in Collins Place.
For Mr Mackintosh, who has held varying tenancies at Collins Place for more than seven years, the evolution of Pope Joan's city iteration has been underpinned by the fundamentals that made the original a success.
"The idea of Pope Joan is for the menu to be accessible, on a price point of view and a style of food. Matt championed a British approach to cooking and always had a strong connection to the producers of the food," Mr Mackintosh said.
"Part of the reason to carry on as the new Pope Joan is to keep those principles in place but continue to add to them. Pope Joan has always had an iconic set of dishes: the Rueben, the Cornish, the rice pudding."
"It is those little icon dishes which have defined Pope in Brunswick and in our city incarnation, there has been more demand for more sophisticated, more complete meals, as well as the much-loved sandwich section."
The principle of fresh, seasonal, Victorian produce weaves its way through the entire Pope Joan menu.
Whether it be the Rueben, using Warialda Beef pastrami, their Cornish, with Milawa roast chicken, or the Pacdon Park bacon used in its egg and bacon roll, each dish is a homage to local famers and artisans, and the people who run them.
A champion of local producers in her own right, Danish-born chef Bente Grybaek, has recently been appointed as Pope Joan's head, and brings with her a suite of new additions to its embryonic menu.
"Bente has introduced her incredible cultural interpretations of sandwiches called a Smorrebrod, which are Danish open sandwiches and people have been enjoying them," Mr Mackintosh said.
"Part of the reason she wanted the job was that she was similarly committed to telling the story of producers, working with seasonality, and providing a fantastic product."
"We get the opportunity to tell a story and to showcase our producers' commitment to their craft. It's an incredible privilege to put a brand on your menu to say, it's not just chicken, it is Milawa Chicken, it's not just beef, it's Warialda Beef, it's not just bacon, it's Pacdon Park Bacon. It's a pleasure to be able to highlight those things."
In its two and a half years of operation, Pope Joan City has played witness to the full gambit of the hospitality industry's benefits and pitfalls.
After a hugely successful opening prior to the 2019 Australian Open, the remainder of that year saw a burgeoning following, namely at the hands of a strong corporate community.
Business was ticking along nicely, new meals like porcini and truffle ravioli and crispy porchetta, braised cabbage and glazed kipfler potatoes were added to the menu to provide a more complete dining experience.
Then, and inevitable to almost all business-related stories in the CBD during the past 18 months, the pandemic hit.
"By Friday, March 13 we were effectively closed. Since then, we have been open only for the dribs and drabs between lockdowns," Mr Mackintosh said.
"We've had fantastic support from our landlord AMP, they've been outstanding. They recognised very quickly that businesses like Pope Joan are a really important part of their tenancy mix and in order for them to encourage the corporate community to come into work, they need services like ours to provide an important amenity."
"When we have mandated requirements for work from home or mask wearing in offices, those issues severely hamper the daytime population in the city. If we have been allowed to trade, we have, but it doesn't make a huge amount of sense to stay open for things like take away coffee."
Mr Mackintosh is quick to shift the plight of the hospitality industry, sparing a thought for all businesses throughout the CBD, particularly the city's services industry that is often forgotten about.
This includes the dry cleaners, the cobblers, the physiotherapists: all businesses that rely on a thriving daytime CBD population.
"Our industry knows how to make a bit of noise, but there isn't always huge coverage for these businesses doing it just as tough or even tougher," Mr Mackintosh said.
"In order to make some forward plan, you need a level of certainty, but through no fault of any particular person. The future is extremely uncertain right now because we don't know how long this will play out for or how the post vaccination of the City looks like."
That certainty, Mr Mackintosh said, will come in the form of honest conversations throughout corporate Australia as to their responsibility with the daytime dynamic of major cities, and in the form of a successful vaccination rollout.
"I'm a major advocate for people getting behind vaccination. Every member of the community has a role to play and if they want to see their favourite restaurant, their favourite café, their favourite dry cleaner, all open and thriving again in the city again, and the fastest path back is to support the vaccination program," Mr Mackintosh.
"As an industry, we are advocating for our young people to be vaccinated as soon as possible so we are providing safe and professionally managed business for people to be welcomed."
"The future prosperity of the city is up to us to make it." •
For more information: popejoancity.com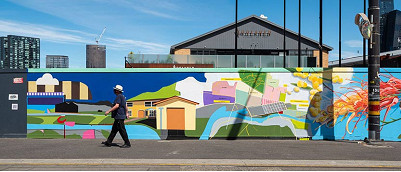 November 21st, 2023 - Adrian Doyle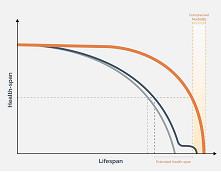 November 21st, 2023 - Susan Saunders

Subscribe
to
all
the
news
Like us on Facebook
Download the Latest Edition