New Melbourne Ferry Terminal now open
Jack Hayes | 26th July, 2022
The new Melbourne Ferry Terminal, which will act as a "community Hub for Docklands' residents, businesses and visitors," is now open opposite Central Pier.
Port Phillip Ferries has responded to community and stakeholder demand by creating a purpose-built ferry terminal/community hub with full-service café, accessible bathrooms, and full-time staff to drive visitation inquiries and tourism activity in the precinct.
Their previous ferry terminal, which locals will know housed the longstanding Off with the Ferries Café, is now nothing but a shadow to the new modern timber clad facility, that promises to offer huge value to Docklands.
Port Phillip Ferries marketing manager Brad Wright told Docklands News the new terminal had allowed his team to revolutionise how locals and visitors would be able to interact with the waterways, not only of Melbourne, but also Geelong and the Bellarine Peninsula.
"In conjunction with Development Victoria and the City of Melbourne, who have been great advocates of ours, we have not only created a great new waiting area for our passengers but added significant value and benefit for residents and visitors to the Docklands precinct," Mr Wright said.
It's not just a place for ferry passengers, we have worked very hard to build a community hub for residents, businesses, and visitors. We're hoping that not only will this new facility drive more people to the area, but also provide a reason to stay and enjoy the stunning scenery overlooking the stunning Victoria Harbour.
"With our vessels now more regularly stationed in Docklands, we are starting to run new exciting short ferry cruises around Victoria Harbour with events such as Bingo on the Bay, a short Jazz Cruise and a 90-minute Morning Discovery Cruises that offers historical commentary along the way."
According to Mr Wright, more than 80 passengers attended the first iteration of their Morning Discovery Cruise which leisurely glides down the Yarra River and around Victoria Harbour, passing by some of Melbourne's major landmarks.
Mr Wright expects another strong turnout for their first Jazz on the Bay event which leaves the terminal at 10.30am for a relaxing morning tea with the swinging tones from seasoned jazz musicians to guide you through Melbourne's waterways.
The event is hosted by the experienced Piano Bar musicians on board Port Phillip Ferries' state-of-the-art 35m catamaran which includes a 90-minute journey, complimentary morning tea and, of course, all the jazz you can handle.
Added to these new leisure cruises Mr Wight also indicated a strong desire to attract local businesses to use Port Phillip Ferries assets for team building days, conferences, or as an alternative for a unique and memorable business event.
Along with its new and improved local offerings, Port Phillip Ferries continues to connect the best of the Bellarine Peninsula and Geelong via Docklands with partnerships with the likes of Jack Rabbit Winery, Terindah Estate, Scotchman's Hill Winery, The Q Train, and the magnificent and newly renovated Portarlington Grand Hotel.
For information on the new services, ferry timetables, packages and more, visit portphillipferries.com.au.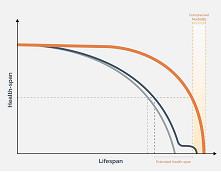 November 21st, 2023 - Susan Saunders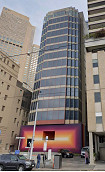 November 21st, 2023 - Barbara Francis & Rus Littleson

Subscribe
to
all
the
news
Like us on Facebook
Download the Latest Edition