New public art installation an "organic sensory oasis" where plants come alive
CBD News | 22nd March, 2023
By Helena Morgan
Buko Studio and Public Street invite Melburnians to reign in Autumn at BioRhythm – an immersive public art installation that showcases the powerful intersection between nature and technology through a multi-sensory vertical landscape.
BioRhythm kicks off on March 17 at the new open air Testing Grounds location in Queen Victoria Market and is both free of charge and open to the public all day and night.
Formerly located in Southbank, Testing Grounds recently transformed a large section of the market's car park into public space for those in the creative industries to share their work.
The public art installation is a component of the City of Melbourne's reactivation program, which is seeking to minimise the impacts of the COVID-19-induced recession alongside encouraging Melbournians to re-embrace the city's exciting cultural events.
Bio-Rhythm synthesises the biofeedback of plants as they interact with their urban surroundings to bring the adaptable structure to life. The sculpture then develops the biodata into living soundscapes and explosions of colour to create a space where the boundaries between biology, technology and place are undefined.
Co-producer of BioRhythm Amir Mahdavian emphasised the team's desire to produce a "living work" that responded to a ceaseless "stream of stimuli", with the primary aim of inciting public fascination in how interspersing innovative technology with biology could create an "ambient landscape for relaxation and exploration".
Sensors attached to the installation will also generate an ambient soundscape for patrons as they mosey around the sculpture. Light sensors scattered throughout the sculpture will flicker in response to the music, achieving a live sonic light show that is palatable to the senses.
The installation is the result of a multi-disciplinary team of designers, architects, musicians and installation artists from Melbourne and Portugal.
The team is eventually hoping to transport Bio-Rhythm to different locations around the city and preview at festivals and events.
Bio-Rhythm will be displayed at the Testing Grounds from March 17 to April 15. The installation is free to the public and open all day and night.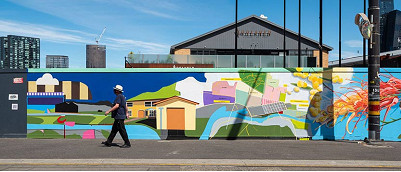 November 21st, 2023 - Adrian Doyle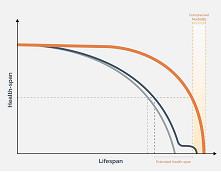 November 21st, 2023 - Susan Saunders

Subscribe
to
all
the
news
Like us on Facebook
Download the Latest Edition