New restaurant at Fed Square pays homage to Victoria
Kaylah Joelle Baker | 27th July, 2022
Showcasing five-star quality dishes in an equally sophisticated setting, Victoria by Farmer's Daughters is in a league of its own with a determined focus on championing the state it calls home.
A partnership between provenance-based Farmer's Daughters restaurant located at Exhibition St and Federation Square, the 250-seat restaurant is opening riverside of the square's Yarra Building on Thursday, July 28.
While a new and exciting culinary experience for visitors, the restaurant is ultimately a celebration of the produce, people and places within Victoria, with renowned executive chef Alejandro Saravia stating his focus for the restaurant was to "unveil all the secret gems" of each Victorian region.
Working alongside head chef David Boyle, much preparation and careful consideration has gone into bringing the vision of Victoria by Farmer's Daughters into fruition.
"We are committed to working with the best of Victorian farmers, producers, winemakers, distillers and brewers to evaluate and showcase what they are doing," Mr Saravia said.
"We have learned that a lot of them have dedicated years of passion to their craft and that is why they are the best."
Acting as the gateway for visitors to start discovering the regions more, the restaurant will take the experience of farm-to-table that little bit further with hands-on experiences for people to get involved in.
Speaking at a media preview dinner on July 14, Mr Saravia said masterclasses with chefs, farmers and producers who will share their expertise would be conducted in the private dining room.
In a designated wine library, an abundance of Victorian wines are available by the glass to make trying rare wines more affordable and accessible, and a sensory and interactive ingredients table is on display to educate and inform attendees.
In addition to the focus on Victorian produce, carefully and locally sourced arts, crafts and homewares make up the space.
"The main objective is to bring all the regions that make this amazing state so diverse, so rich and creative and to keep establishing Melbourne and Victoria as the gastronomical and art capital of Australia," Mr Saravia said.
To succeed in highlighting the expansive produce and stories found in the waters of the coast of East Gippsland through to the state's west paddocks and the wines of the High Country, Victoria by Farmer's Daughters will focus on a seasonal menu.
Each region will be the focal point for three months and the activation of the space will come alive with masterclasses from the winemakers, chefs, restaurateurs, producers and farmers within the selected region, with Ballarat set to be the first region represented.
The team at Victoria by Farmer's Daughters is determined to connect visitors with the regions they may have not yet experienced and there is no denying it unanimously believes now is the time for its one-of-a-kind venue.
"Melbourne is blossoming again, and we feel very connected to this process as we aim to bring all of our regions closer together, through like-minded collaboration," Mr Saravia said.
"As a proud Victorian, I feel very privileged to showcase the people, places and producers that make up this incredible state." •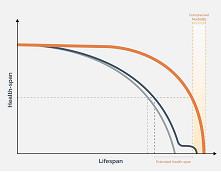 November 21st, 2023 - Susan Saunders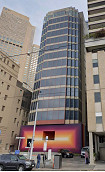 November 21st, 2023 - Barbara Francis & Rus Littleson

Subscribe
to
all
the
news
Like us on Facebook
Download the Latest Edition