New restaurants and bars help revive CBD
Brendan Rees | 25th May, 2022
New bars and restaurants are beginning to spring up in the CBD in a positive sign innovative thinkers are backing the city's revival.
Following two years of lockdowns, the return of bustling pavement cafes and laneway bars has brought the city back to life, with new openings also adding to the positive energy.
Jeremy Schinck, who recently opened Pearl Oyster & Chablis Bar in Bourke St, said the response from diners had gone above expectations.
"We are really getting that clientele that are focused and passionate about what we're doing, it's been a good response," he told CBD News.
Mr Schnick, who also operates Pinchy's Champagne & Lobster bar in Bourke St, said while opening a new venue was a gamble, he said, "It's a new experience and we want people to enjoy it."
Boasting an impressive collection of more than 500 Burgundy wines and the largest Chablis libraries in the country totalling more than $300,000, Mr Schnick said, "It's super exciting, we're doing some things with wine, with burgundy that nobody else in the country is doing."
"The whole project was very expensive for a 28-seat bar. Fortunately, it's delivering what I wanted it to in terms of the ambience of the space, intimacy of the service, and the quality of the product is being appreciated."
Mr Schnick said he had freed up time from Pinchy's as he built relationships with the best oyster growers in the country.
"It fell into place; it was a marriage that evolved naturally. It's a hell of a lot of work but in terms of the brand it evolved naturally."
In terms of his impressive list of wines, which could also be the biggest in the world, he said, "It's something to be proud of for Melbourne" and "very exciting for people who like French wine."
Another venue to open in the CBD is Connie's Italian Diner and Rooftop Terrazza in Russell St. Launched on April 21, the owners Michael and Zara Madrusan of Made in the Shade Group, said they had created a space that catered to all, from family dining early evening through to late night good times on the dance floor.
"Our venues are renowned for the quality of their drinks and Connie's is no different. We've created a drinks list that plays into the fun that is Connie's while also having the credentials of a great bar," Mr Madrusan said.
Also excited to launch a new venue is Matthew Newman, director of The Stolen Gem in Bourke St, a stylish rooftop offering one of the best skyline views in the CBD with the "food and the cocktails to back it up".
Mr Newman previously ran the space for events before lockdowns hit Melbourne, which he spent fighting a VCAT battle to bring the bar to fruition.
"The city is obviously still bouncing back … but it's been busy, everybody has been loving it," he said, adding a key feature was their retractable roof. "We've had a lot of people come in and tag us on social media which has been great, our Instagram following has gone up heaps."
The iconic Madame Brussels rooftop bar is also under new ownership with a young entrepreneur reviving the venue after the previous owners were forced to shut during lockdowns.
The new openings come as City of Melbourne's pedestrian data in April showing foot traffic in Southbank had nudged pre-pandemic levels, reaching 94 per cent of the 2019 benchmark.
The City of Melbourne's small business portfolio lead Cr Jason Chang said things were "definitely looking better" in the city, "but they're not at pre-COVID levels yet" – with Property Council of Australia data showing office occupancy was at 35.7 per cent in April.
"It's good to see people giving it a go and trying their best to have a crack at it," Cr Chang said, but added it was a "two-sided sword" with hospitality businesses facing challenges of staff shortages and rising costs •
Captions: Michael and Zara Madrusan have launched Connie's Italian Diner and Rooftop Terrazza in Russell St. Photo: Parker Blain.
Jeremy Schinck is excited about the opening of his new venue, Pearl Oyster & Chablis Bar in the CBD.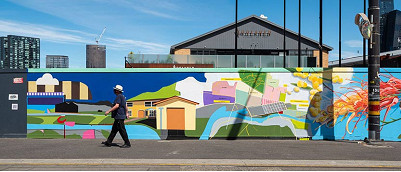 November 21st, 2023 - Adrian Doyle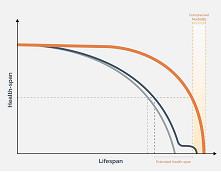 November 21st, 2023 - Susan Saunders

Subscribe
to
all
the
news
Like us on Facebook
Download the Latest Edition