New Riverkeeper to fight for Melbourne's iconic waterway
David Schout | 25th May, 2022
In a wide-ranging interview with CBD News, newly-appointed Yarra Riverkeeper Charlotte Sterrett shares her vision for the river, her thoughts on the proposed Greenline project, and the importance of pushing towards a "swimmable Birrarung".
When a unique vacancy emerged in 2021, Charlotte Sterrett knew she had to put her hat in the ring.
The rare role called for stewardship and advocacy of something close to her heart, and it immediately clicked that her experience could make her a standout candidate.
"All the things in my life that I'd been doing, had kind of led to this point," Ms Sterrett told CBD News.
The opening was for a new "Riverkeeper" of Melbourne's iconic Yarra River (or Birrarung).
"I saw it and thought 'this could be something really great for me'. I wasn't 100 per cent sure if I fit the role; I thought maybe they'd want an ecologist or someone who really knew about the river from a scientific perspective. But really, they wanted someone who could communicate and advocate and have a really strong relationship with the river, which is definitely me."
"They" is the Yarra Riverkeeper Association (YRKA) — the organisation which ensures the river is "healthy, protected and loved" — and the important Riverkeeper role is (among other things) tasked with being the chief spokesperson to tell the story of the river in a way that gets people behind that vision.
And, in appointing Ms Sterrett in late 2021, the association now has its first woman as Riverkeeper since it was incorporated in 2005.
Growing up in the UK before moving to Australia in the 1990s, Ms Sterrett has always had an affinity with the natural environment, and in particularly waterways.
That inclination for the outdoors progressed, naturally, to a career in outdoor education before eventually moving into international development.
For much of the past two decades, Ms Sterrett has worked with local communities — mostly in the Asia Pacific and Southern Africa — which have been most affected by climate change.
These positions gave her a unique appreciation for life's most basic need.
"Water is so important," she said.
"I think we've taken it for granted that water is always going to be there and we'll have access to clean water, but that's not the reality for so many billions of people around the world. In Melbourne, people don't realise that we get 70 per cent of our drinking water from the Yarra Birrarung. They see the river as dirty and polluted, and while that can be the case the further down it goes, the upper catchment is protected and that's why we have the best drinking water in the world. I've travelled to 50 countries, and I can say that Melbourne's drinking water is the best."
The YRKA is one of more than 350 similar "waterkeeper" groups worldwide (and 11 within Australia), who belong to the Waterkeeper Alliance.
The Riverkeeper position is also one of advocacy; of local, state and federal governments, plus statutory authorities like Melbourne Water and Parks Victoria.
Asked what she saw as the biggest issues facing the lower reaches of Birrarung (the river's traditional name, meaning "river of mists" in the Boon Wurrung and Woiwurrung languages), Ms Sterrett said that urban development, litter and chemical pollution were constant issues.
An important mindset shift had occurred, but there was still some way to go.
"We've kind of taken the river for granted; everyone wants to live by the river. Before the 1980s, a lot of the city was facing away from the river, and there was almost a complete ignorance of the river even existing. [It was] seen as a drain rather than something people wanted. But now that's completely flipped, and you see the development in Docklands is all about the amenity and the beauty of being able to face the water. But unfortunately, it hasn't really considered the needs of the water itself. It's more been seen as something that's nice to have, something that adds value, something that people can look at and enjoy rather than what the river needs."
A year ago, in May 2021, the City of Melbourne released draft plans for a $300 million "Greenline" project, which proposed a four-kilometre green trail along the river's Northbank, from Birrarung Marr all the way to the Bolte Bridge.
While the project has a long way to go, with state and federal funding yet to be secured, Lord Mayor Sally Capp has said it would represent Melbourne's "biggest transformation" since the opening of Federation Square in 2002.
"The intent of Greenline and its four themes of environment, culture, place and connection align really well with our vision," Ms Sterrett said.
If it's implemented well, it could simultaneously create environmental, social, cultural and recreational benefits. But that's 'if' implemented well.
She said the project's potential benefits around mental health were significant.
"Melburnians, and people who live in apartments in Docklands or Southbank, would know if they didn't have the access to nature or the river, they could be mentally worse off … if you can help people connect to nature, that's going to be beneficial to people and the planet."
"The more that people can develop a relationship with the natural environment, they appreciate it more, they value it more and are more likely to protect it. And I think Greenline is one part of that giant jigsaw puzzle."
As someone who lives right next to the river in North Warrandyte, Ms Sterrett knows the joys of swimming regularly in Melbourne's iconic waterway.
The YRKA, alongside groups like Yarra Pools, is part of a wider push coordinated by Regen Melbourne for a "Swimmable Birrarung by 2030."
She said the concept was something people engaged with.
"It sounds like a crazy idea, but it's not that crazy when you look at it. It's totally possible if everything goes in the right direction, and it would bring us much closer to this idea of what it means to live sustainability in the environment."
It was, however, more about the journey than the destination.
"I would love for everyone to be able to have that opportunity [to swim in the river]. But it's not just about the end goal, it's about what needs to be done between now and then in order for that to happen. We'd be able to achieve our goals at the Yarra Riverkeeper Association if, at the end of this, we can have people swimming in the river down at Docklands. All of our dreams, all of our goals and all of our vision would be achieved by that, because in order to get to that point you've got to fix all the other stuff." •
For more information: yarrariver.org.au
Caption: Charlotte Sterrett was recently named "Riverkeeper" of Melbourne's iconic waterway, the first woman appointed to the role.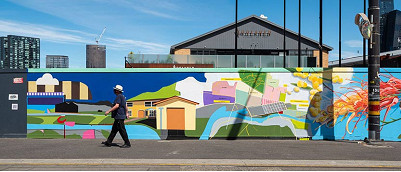 November 21st, 2023 - Adrian Doyle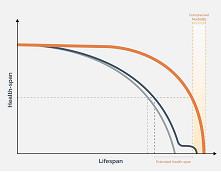 November 21st, 2023 - Susan Saunders

Subscribe
to
all
the
news
Like us on Facebook
Download the Latest Edition