New "Snapshot" data to help city traders grow, as weekend activity climbs
Brendan Rees | 22nd February, 2023
A new activity guide with the latest data on where people spend their time and money in the CBD is set to help traders grow their businesses.
The City of Melbourne recently launched an "Economy Snapshot", a free tool for traders, containing daily spends and average pedestrian activities.
The analysis, released on February 1, showed weekends were now busier than weekdays, with spending on Saturdays at 120 per cent of pre-pandemic levels.
In December, the CBD reported a record $1.1 billion in spending, with Saturdays having the highest levels of average pedestrian activity and average daily spend, joining Friday as the two busiest days of the week.
By contrast, pedestrian activity during the work week was 23 to 32 per cent lower than before the pandemic.
Hybrid working was still dominant, the data showed, with the morning peak hour activity around 40 per cent lower than pre-pandemic levels.
Lord Mayor Sally Capp said the data and insights would allow businesses to adapt and grow.
"Business owners can use the Snapshot to better understand when their target customers are frequenting the city and tweak their staff rosters, opening hours or specials in response," she said.
As more workers make their way back to city offices after a well-deserved break, this tool will give businesses the power to make sure they're adjusting effectively to the new pace of our city.
President of the Collins Street Precinct Group Luke Harris said it welcomed the council's data source to "help guide future decision making and planning for the variety of businesses within the precinct".
"We are seeing a steady increase in Melburnians and visitors returning to the CBD and our precinct," he said.
"Recent events like the Australian Open and the upcoming Mad March season will continue to drive visitation to the city."
"We look forward to seeing a continued return of office workers to the city during the day to support the diverse range of businesses who form the day- and night-time economy of the city."
Aaron Taylor, general manager of Hardware Société cafe, which was formerly based in Hardware Lane and now in Katherine Place, also welcomed the data as it was hard to predict trends in a post-pandemic CBD.
"It used to be that the city was constantly full and constantly busy," he said, adding their business was at 70 to 80 per cent of pre-COVID levels.
"It's really good when there are events of large things happening in the city – that makes a really big difference," he said, but noted office workers choosing the days they came to work, reflected in how well they traded.
Asked if the Economy Snapshot would be useful, he said it would be for event planning and attracting visitors through schemes like Midweek Melbourne Money, where people could claim a rebate on their meals.
"Any incentive to get people back in the city is quite helpful. International students and office people are what our business really relied on consistently," he said.
"We're busy on the weekends with tourism, but two days is not enough to pay all the bills."
Co-founder and director of Dame Melbourne Jackie Middleton said the Snapshot was an "invaluable tool" for both long-term city traders and new entrants.
"Hospitality people love to crystal-ball what their future week or month will hold for them. This Snapshot helps forecasting in a way we have never had access to before," she said. •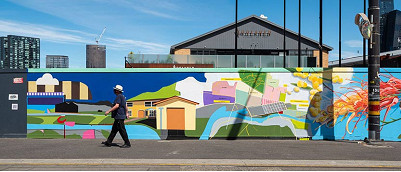 November 21st, 2023 - Adrian Doyle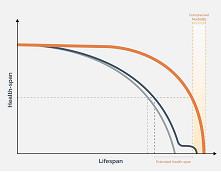 November 21st, 2023 - Susan Saunders

Subscribe
to
all
the
news
Like us on Facebook
Download the Latest Edition