Night time committee extended for another year
Sean Car | 22nd June, 2022
All 18 members of the City of Melbourne's first Night Time Economy Advisory Committee (NTEAC) have been reappointed for a further 12 months to continue supporting the city's recovery from COVID-19.
The NTEAC was established in 2021 in response to the devastation caused to the city's night time economy during the pandemic. NTEAC met for the first time on June 28, 2021, just prior to and held its first meeting on June 28 – just prior to Victoria's major Delta outbreak which wouldn't see lockdowns lifted until late October.
At a council meeting on May 31, 2022, councillors voted unanimously in favour to extend the committee's tenure for a further 12 months to push forward with its "high-quality strategic advice on revitalisation measures".
Councillors acknowledged the "very difficult" year of rolling lockdowns and restrictions since the committee was established and that the group "is continuing to embed its own corporate identity and styles of working."
As such, the recommendation from council management included minor amendments to the committee's terms of reference, with the final motion adopted by councillors "empowering the committee" to elect its own chair at its next meeting.
The NTEAC is currently chaired by Cherry Bar owner James Young who is one of 13 executive members representing the city's hospitality, arts and entertainment settings. Other members include academics, state government representative Max Coffman and councillors Roshena Campbell and Jason Chang.
According to the report by council management, 100 per cent of members recently surveyed regarding the NTEAC's performance recorded answers ranging from "somewhat satisfied" to "extremely satisfied."
"All members have indicated that they would be prepared to continue for a further term," the report stated, which also highlighted an "eagerness" among members to better understand night time economy best practices and trends from other leading cities.
Cr Chang told the meeting that it had been a "privilege" to serve on the committee but acknowledged that there was "still work to be done."
Cr Jamal Hakim, who seconded the motion on May 31, said that the extension would allow the NTEAC to move from advocacy into action.
"I know everyone has taken so much time out of their day and businesses to take part in this committee, so I really wanted to thank everyone," he said.
"The pandemic and the lockdowns that we had during the first year of this committee meant it was difficult for the committee to act on its terms of reference and responsibilities so this is an opportunity to actually move into action."
Since its establishments, the NTEAC has developed a number of "key milestones" including supporting the Melbourne Money and Project Night Justice programs. •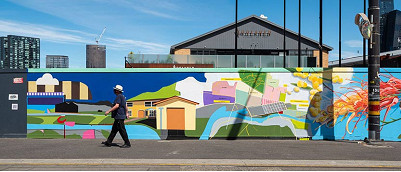 November 21st, 2023 - Adrian Doyle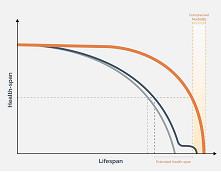 November 21st, 2023 - Susan Saunders

Subscribe
to
all
the
news
Like us on Facebook
Download the Latest Edition